In a world that's increasingly driven by e-commerce, it's no surprise that online marketplaces have become a popular avenue for buying and selling all items, no matter if it's clothing or household products. Amidst the numerous options available, Mercari has emerged as a compelling marketplace in recent years that promises a seamless experience for both buyers and sellers. However, as with any online marketplace, concerns about legitimacy and trustworthiness inevitably arise.
In this blog post, we will try to answer the question is Mercari legit for buying and selling. Moreover, we will discuss what Mercari is doing to safeguard both buyers and sellers and the user experiences that shape the platform's reputation.
By examining the various aspects of buying and selling Mercari, we will give you our honest opinion about its legitimacy and authenticity. We will also scrutinize the platform's policies, payment systems, and buyer-seller interactions to offer you a comprehensive understanding of whether Mercari is a trusted and legitimate marketplace or not.
Is Mercari A Legit Marketplace for Buying and Selling?
Yes, Mercari is indeed a legitimate marketplace for buying and selling. It has been in business since 2013, which is a significant amount of time for an online platform. The fact that Mercari has managed to stay operational and thrive for several years is a strong indication of its legitimacy. If it was not a legitimate platform, it likely wouldn't have been able to sustain its operations and gain a user base.
Another important aspect that adds to Mercari's credibility is its user base. The platform boasts over 20 million monthly active users. Such a large number of active users indicates that there is a significant level of trust and confidence in the platform. People continue to use Mercari regularly to buy and sell items, which suggests that they have had positive experiences and find the online marketplace reliable.
Moreover, Mercari is a registered company on the Tokyo Stock Exchange as Mercari Inc. Being listed on a stock exchange adds an extra layer of legitimacy and accountability. Publicly traded companies are subject to various regulations and scrutiny, which helps ensure that they operate in a transparent and trustworthy manner. Mercari's presence on the Tokyo Stock Exchange indicates that it is a legitimate business entity with a solid financial foundation.
Mercari App Reviews
Google Play Store Ratings:

As of May 2023, Mercari has 10 million+ downloads on the Google Play Store with an average rating of 4.7 based on reviews given by 464,000 users. More than 90% of the ratings are positive which authenticates that Mercari is a legit marketplace app.
Apple Store Ratings: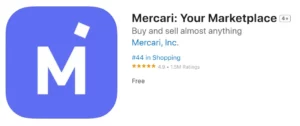 Mercari App's rating on Apple App Store is even better than Google Play Store. More than 1.5 million users rated the app on the app store and the average rating is 4.9 which is very impressive.
The below testimonials depict that most of the Mercari users are overwhelmed and satisfied with their purchase or selling experience on the app.

Trust Pilot Reviews:
Talking about Trust Pilot, Mercari has an average rating of 2.4 out of 5 which is quite low compared to the ratings on Google and Apple app stores. However, 59% of the reviewers rated the e-commerce app 5-star which shows us that most of the users are actually happy with their experience on Mercari.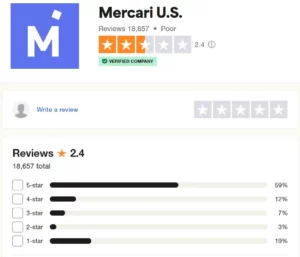 Sitejabber Reviews:

On Sitejabber, Mercari has an average rating of 1.34 stars based on 2,064 reviews. The overall rating is definitely "Poor" and most of the users have issues with customer service and refusal of refunds by the buyer.
Common Issues Faced by Buyers on Mercari 
– Item Not As Described: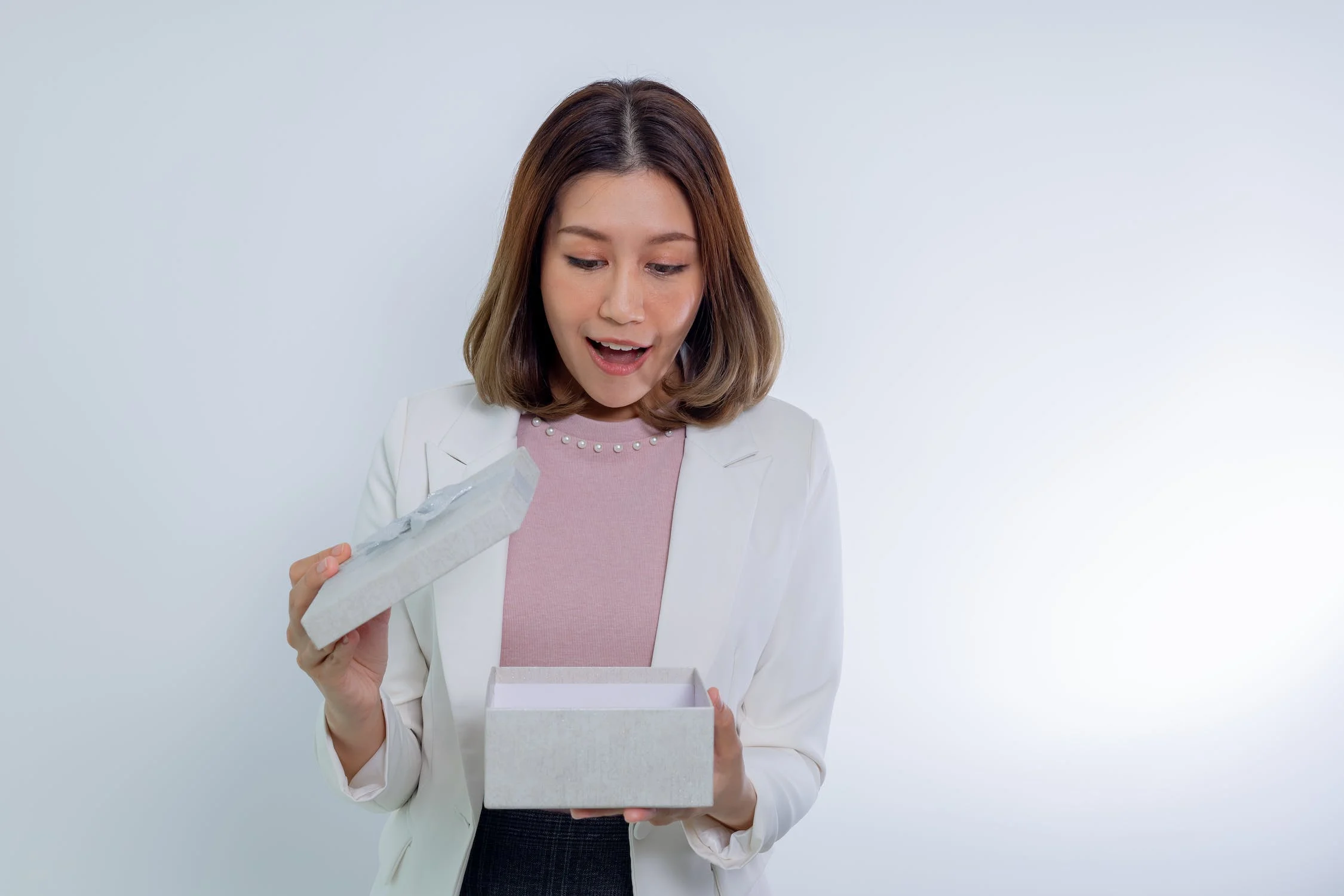 One of the most significant concerns for buyers on Mercari is the possibility of item misrepresentation. Sellers may inaccurately describe or photograph their products, leading to disappointment when the item arrives. For example, the actual condition of an item may differ from the seller's description, or the item may have undisclosed defects. To minimize this risk, buyers should carefully review item descriptions, ask questions to clarify any doubts, and check seller reviews and ratings before making a purchase.
– Shipping Delays:
Another common issue on Mercari is shipping delays. Since sellers are responsible for shipping items, delays can occur due to various reasons such as seller's delay in shipping, courier issues, or unforeseen circumstances. While Mercari encourages sellers to ship items promptly, there can still be instances where packages take longer to arrive than expected. Buyers should consider the estimated delivery time mentioned by the seller and keep communication lines open to address any concerns regarding shipping delays.
– Non-Receipt of Items: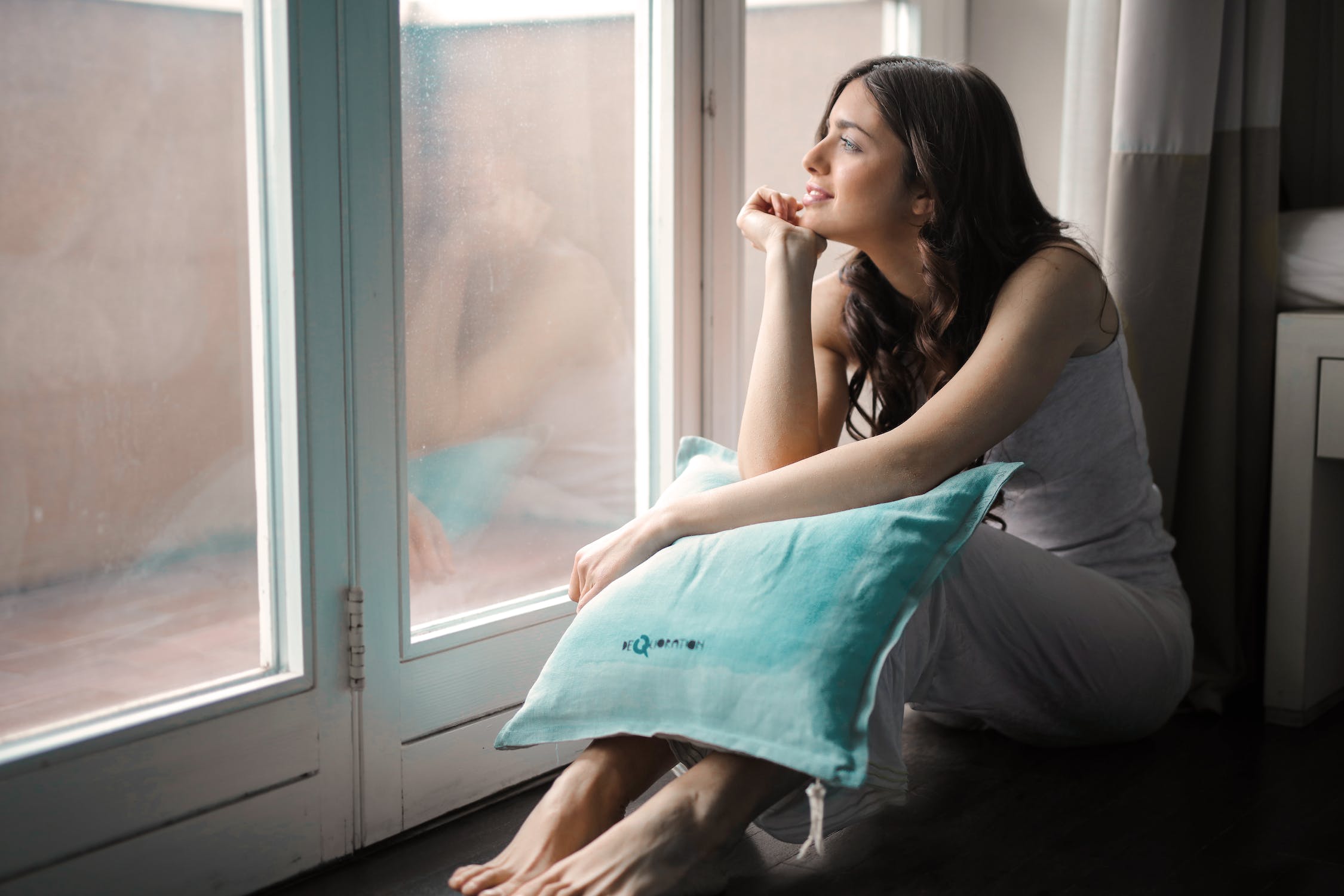 Occasionally, buyers may not receive the items they purchased on Mercari. This can happen due to shipping mishaps, lost packages, or even potential fraudulent sellers. In such cases, it is important for buyers to contact Mercari's customer support and provide relevant details about the non-receipt. Mercari has policies in place to protect buyers in case of non-delivery, and they may offer refunds or other appropriate resolutions.
– Counterfeit or Inauthentic Items:
As with any online marketplace, there is a risk of encountering counterfeit or inauthentic items on Mercari. While Mercari has measures in place to prevent the sale of counterfeit goods, it is not entirely foolproof. Buyers should be cautious when purchasing high-end or luxury items and look for signs of authenticity, such as verifying seller ratings, reviews, and product photos. If a buyer suspects that they have received a counterfeit item, they should report it to Mercari for investigation.
– Difficulty in Communication: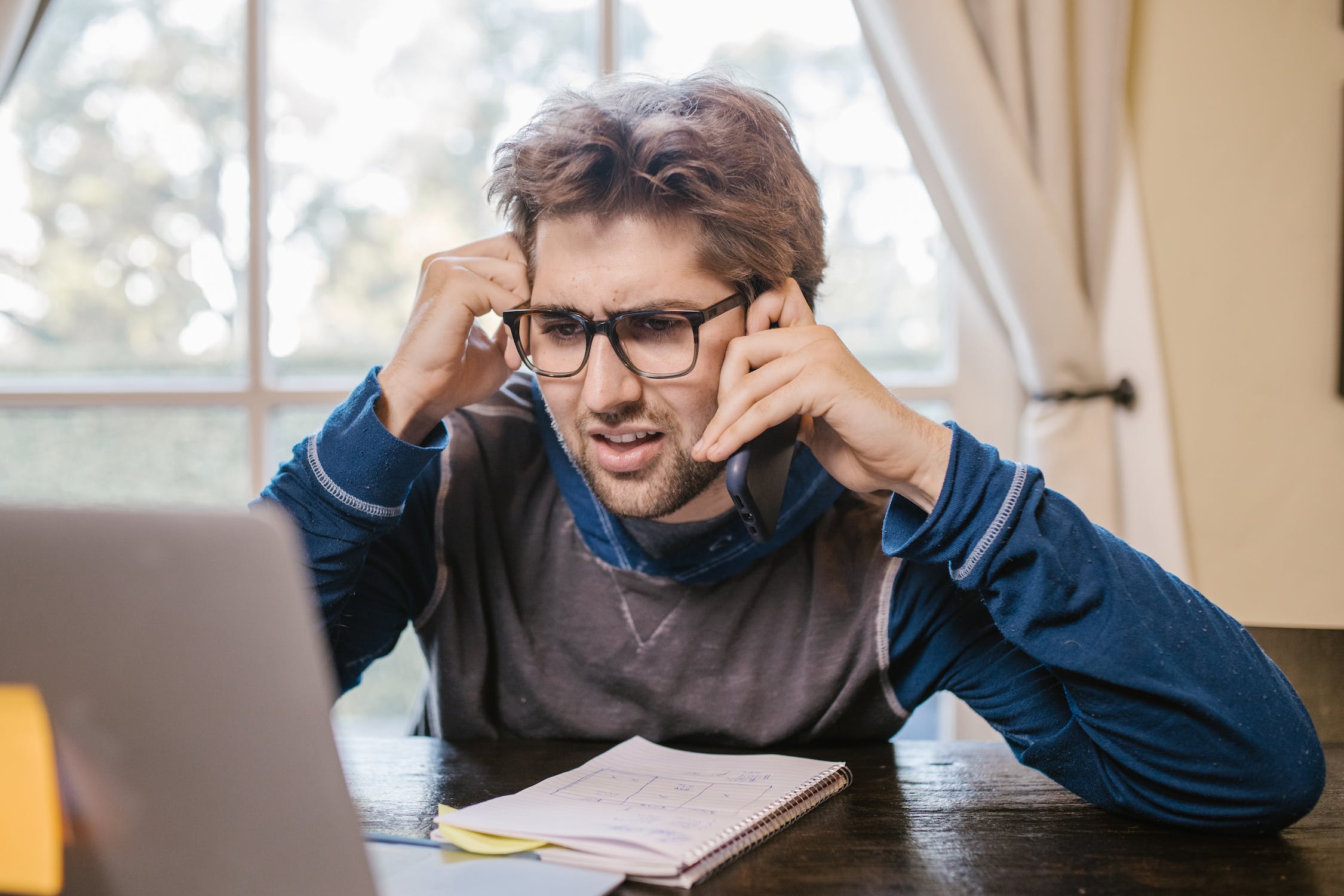 Effective communication between buyers and sellers is crucial on Mercari. However, there can be instances where sellers are unresponsive or slow to address buyer inquiries. This can lead to frustration, especially when there are questions or concerns regarding the product or shipping. Buyers should utilize Mercari's messaging system to reach out to sellers and maintain clear communication throughout the transaction process.
– Returns and Refunds:
Mercari's return policy allows buyers to request returns or refunds in certain situations, such as receiving an item that significantly differs from the seller's description. However, the return process can sometimes be challenging. Buyers may encounter sellers who are uncooperative or reluctant to accept returns. It is important for buyers to thoroughly review the seller's return policy before making a purchase and be aware of their rights as a buyer.
How Buyers can Protect Themselves on Mercari?
When buying on Mercari, there are several ways buyers can protect themselves. The platform itself offers strong buyer protection measures to ensure a safe and secure transaction. Here's a step-by-step guide on how buyers can protect themselves on Mercari:
– Mercari Buyer Protection: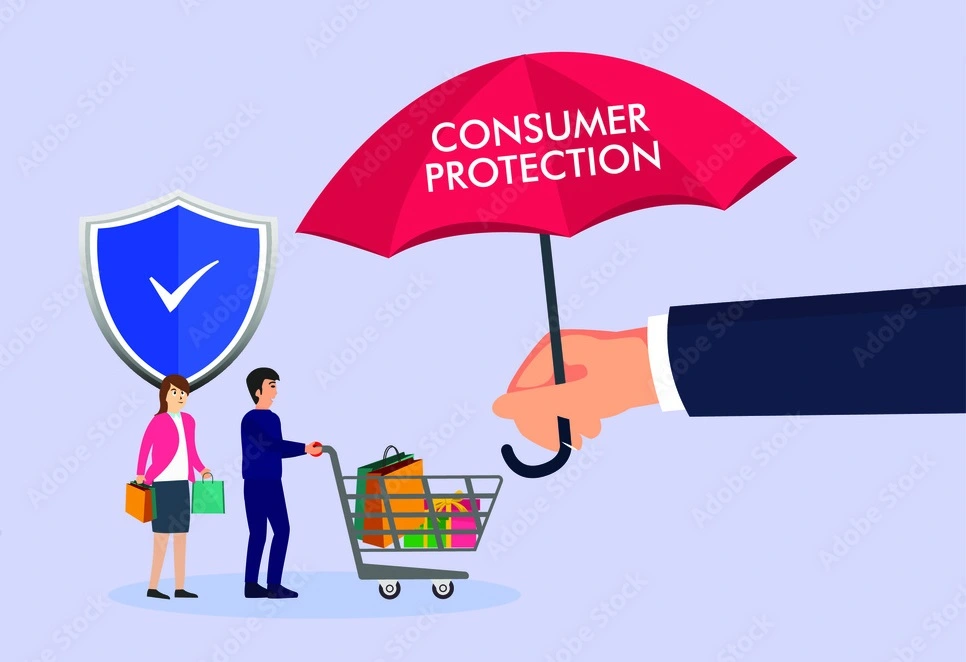 Payment Release: Mercari does not release payment to the seller until the item is delivered and the buyer confirms that the received item is as described. This provides assurance that your money is safe until you have received the item and verified its condition.
Request a Refund: If the item you receive is not as described in the listing, you have the right to request a full refund within 3 days of receiving the item. The qualifying conditions for a return or refund include undisclosed damage to the item, receiving the wrong item, or if the seller did not ship the item.
Denied Return Requests: There are certain conditions in which Mercari may deny your request for a return or refund. These conditions include situations like buyer's remorse (changing your mind about the purchase), the item not fitting or having an odor (if it was accurately described in the listing), exceeding the 3-day window for requesting a refund, rating the item, or engaging in an offline transaction.
Seller Shipping Responsibility: Mercari expects sellers to ship the item within three business days of purchase. Although this timeframe is not strictly enforced, if the tracking number does not update for seven days or more, you can request a cancellation and refund.
– Prefer Buying from Seller with Badges:
In general, buyers on Mercari are advised to purchase from sellers who have a minimum of 50 reviews and sales. However, even if a seller is new, it's important to verify whether the seller you are considering buying from have any of the following badges:
Fast responder badge: This badge is awarded to sellers who promptly respond to their buyers, typically within an average of 12 hours, indicating their quick response time to shopper inquiries.
Quick shipper badge: Sellers who possess this badge ensure that items are shipped within 24 hours, excluding weekends or holidays. The badge is earned based on carrier tracking scans, indicating their efficiency in timely shipping.
Reliable badge: Sellers can earn this badge by consistently fulfilling shoppers' orders as promised, resulting in fewer cancellation rates. The badge signifies their trustworthiness and reliability in delivering products to customers.
– Always Pay Via Paypal: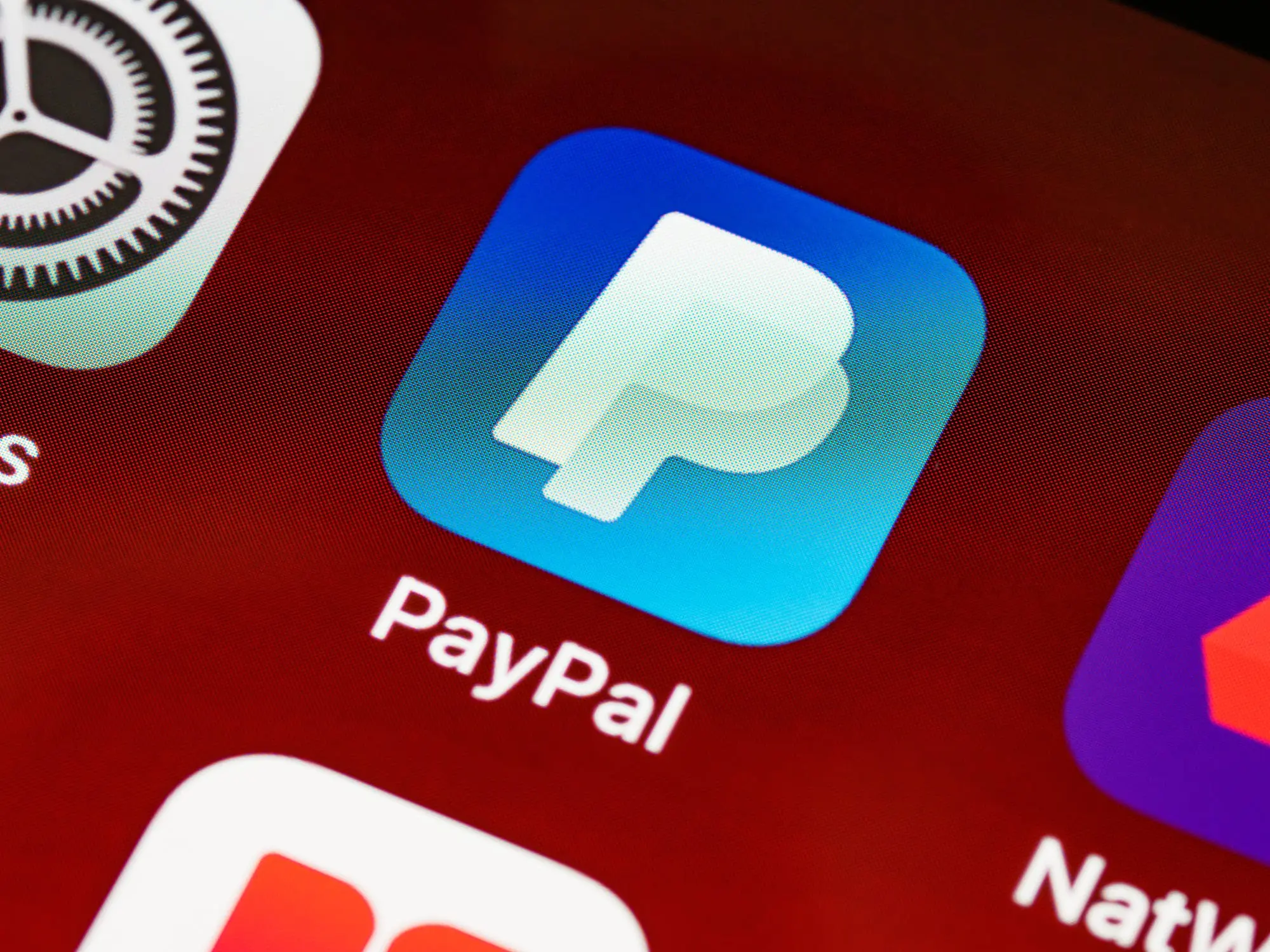 Paypal is one of the payment methods for buyers on Mercari and you should prefer paying through PayPal as it offers added security for buyers.
By using PayPal, you benefit from their buyer protection feature, which safeguards your funds in case of fraudulent transactions made through their online payment system.
This protection applies if, for instance, you don't receive the item you ordered or if it doesn't match the description provided.
Moreover, do request the tracking number from the seller after making the payment via PayPal and once he shipped your item,
– Mercari Authentication:
If you are buying luxury items like wallets, handbags, or jewelry on Mercari then these items generally qualify for Mercari Authentication. Sellers pay for third-party authentication, and items that pass the authentication process are marked with a diamond logo in the listing. This provides additional assurance for buyers that the item is authentic.
Common Issues Faced by Sellers on Mercari 
– Limited Seller Protection:
Mercari offers limited protection for sellers, providing only $200 of protection for lost or damaged items. This means that if a seller's item is valued at more than $200 and it gets lost or damaged during shipping, Mercari will not fully reimbursed for the loss. This can be a concern for sellers dealing with high-value items or fragile products.
– Listing Items Prohibited By Mercari: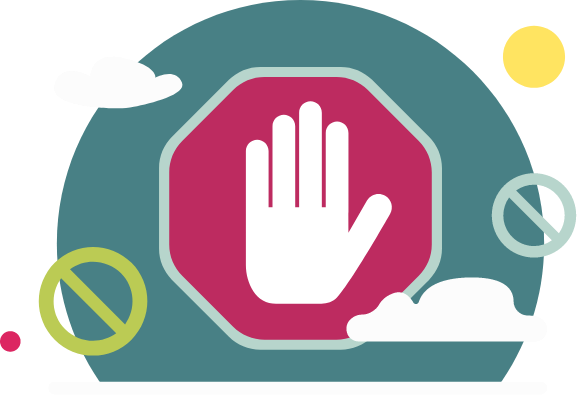 Another common issue faced by sellers when selling on Mercari is listing items that are prohibited by Mercari's Terms of Service. Mercari has specific guidelines and restrictions on the types of items that can be listed for sale on their platform. If a seller lists an item that is against Mercari's policies, they may face penalties such as:
Cancellation of listings: Mercari can remove the listing for the prohibited item from the platform. This means that the seller's item will no longer be visible to potential buyers.
Cancellation of related transactions: If a seller has already made a sale or engaged in a transaction for a prohibited item, Mercari may cancel the transaction and refund the buyer. This can lead to a loss of time and potential revenue for the seller.
Removal of listing privileges: In more serious cases, Mercari may revoke the seller's ability to create new listings altogether. This can be a significant setback for sellers who rely on Mercari as a platform to sell their products.
Termination or suspension of the account: If a seller repeatedly violates Mercari's policies or engages in severe misconduct, their account may be terminated or suspended. This means that the seller will no longer have access to their account and will be unable to sell on Mercari.
– Buyer Urging The Seller to Deal Outside of Mercari:
xWhen a buyer urges a seller to deal outside of Mercari, it raises concerns about the legitimacy and security of the transaction. While the buyer may present various reasons, such as lower fees or faster transactions, engaging in off-platform deals puts both parties at risk. Mercari provides a secure environment with built-in protections, such as buyer and seller ratings, dispute resolution, and payment safeguards. By conducting transactions within the platform, both buyers and sellers can have peace of mind knowing that they are protected by Mercari's policies. It is crucial to prioritize safety and follow the platform's guidelines to ensure a smooth and secure buying and selling experience.
How Sellers can Protect Themselves on Mercari?
– Using Mercari's Prepaid Label:
To protect yourself on Mercari, you should prefer using Mercari's prepaid label feature, which provides shipping insurance up to $200.
This is particularly beneficial if you are sending a package that weighs less than a pound, as it includes USPS First Class, saving sellers from having to purchase additional insurance from the post office or third-party vendors.
During the holiday season, when package loss rates tend to be higher, it is advisable to use Mercari's prepaid shipping label to ensure coverage for any potential losses, as long as the value of the item does not exceed the $200 limit.
This offers peace of mind and safeguards your interests as a seller!
– Ship within 3 business days and Confirm Shipment: 
When selling items on Mercari, it is essential for you as a seller to take certain steps to protect yourself and ensure a smooth transaction process. One crucial aspect is packaging the item with care. This involves using appropriate packaging materials, such as bubble wrap or padded envelopes, to protect the item during transit and minimize the risk of damage.
Another thing you can do is to ship the item within 3 business days. As soon as you ship the item, inform the buyer and provide any relevant tracking information. Timely shipping helps build trust with buyers and reduces the likelihood of disputes or negative feedback. Moreover, you should always provide a valid tracking number to the buyer. This allows both parties to track the progress of the shipment and ensures transparency throughout the process.
– Try to Improve your Reputation As A Seller: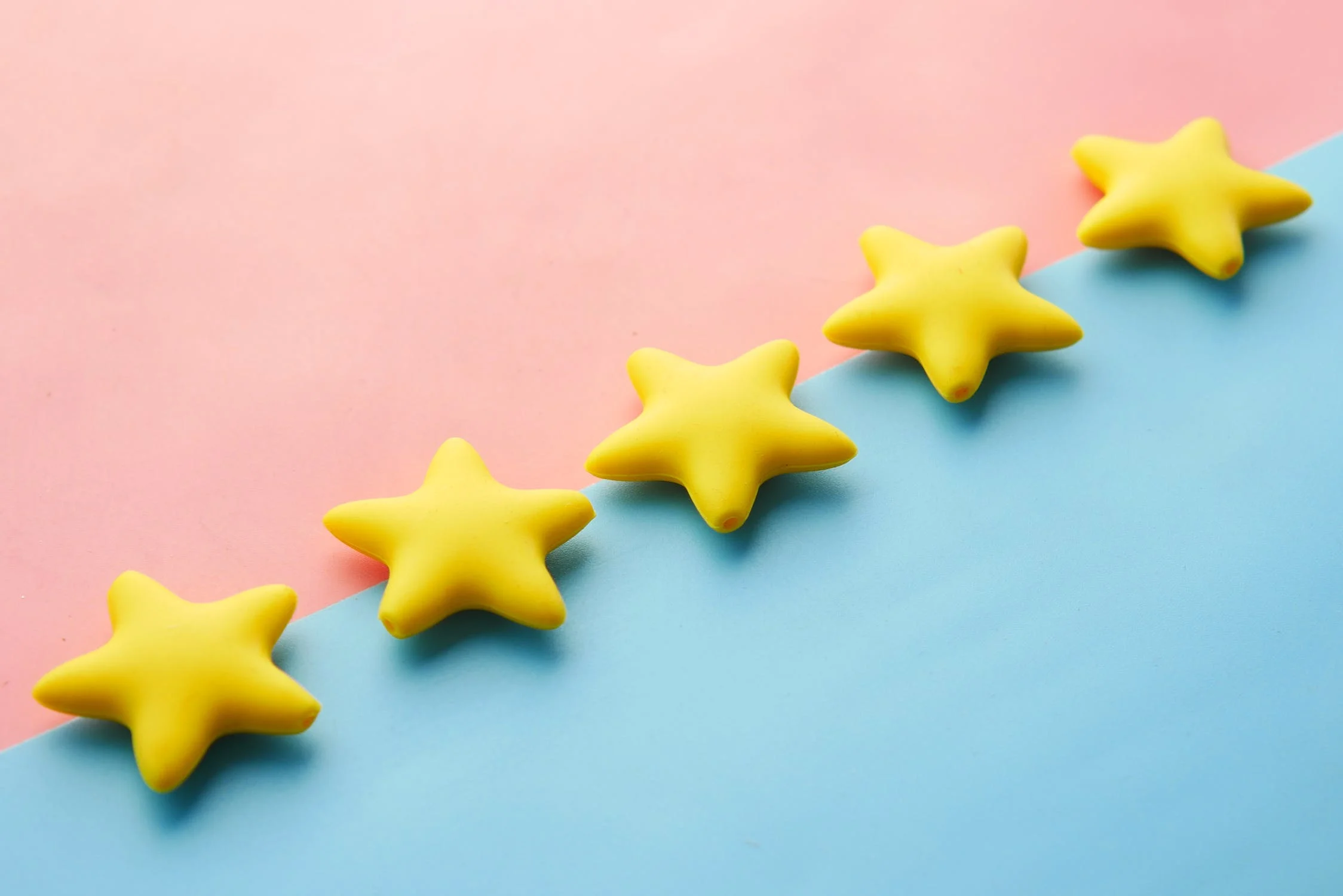 Though, it's not confirmed or proved but it's been experienced by some sellers that Mercari caters to those sellers more who have a good reputation on the platform.
Therefore, you should work hard to get as many 5 stars reviews by being courteous to customers and being keen to resolve their issue to reduce the ratio of escalation with Mercari.
Final Verdict:
Mercari is indeed a legitimate platform for buying and selling a wide range of items. With its user-friendly interface and robust safety measures, Mercari provides a secure and trustworthy environment for transactions.
The extensive user base ensures a diverse selection of products, while the rating and review system promotes transparency and accountability.
While there are occasional issues with fraudulent listings or problematic buyers, Mercari's responsive customer support team is quick to address and resolve such concerns.
Keep following PoshSidekick for more informational Mercari guides like this.
Frequently Asked Questions (FAQs)
Q: Are there any risks associated with using Mercari?
A: As with any online marketplace, there are some inherent risks involved. While Mercari has implemented measures to reduce fraudulent activities, it's important for both buyers and sellers to exercise caution. Be mindful of the ratings of sellers and communicate with sellers to address any concerns before making a purchase.
Q: Can I trust the quality of products on Mercari?
A: Mercari allows sellers to list both new and used items. The quality of products can vary depending on the individual seller. It's essential to carefully read product descriptions, examine photos, and ask questions to ensure you have a clear understanding of the condition and quality of the item before making a purchase.
Q: Are sellers on Mercari trusted?
A: Mercari has a rating and review system that allows buyers to provide feedback on their experiences with sellers. This system helps establish trust within the community by allowing users to make informed decisions based on others' experiences. It's advisable for buyers to check the seller's ratings and reviews before making a purchase.
Q: How does Mercari handle disputes or issues?
A: If you encounter any issues with a purchase or sale on Mercari, the platform provides a resolution process. You can contact their customer support team to report the problem and seek assistance. Mercari aims to resolve disputes fairly and efficiently, taking into account its policies and the evidence provided by both parties.