We are moving into an era where image search is gradually outdating text search. Likewise, other online marketplaces like eBay, Poshmark has also stepped up its game by introducing Posh Lens, a game-changing feature that allows buyers to search for pre-loved items using photos.
In this blog, we will discuss in detail what Posh Lens actually is and how it works. Moreover, we will discuss how it can both benefit and revolutionize the way poshers search for their favorite items on Poshmark.
So let's begin:
What Is Posh Lens?
Posh Lens is a revolutionary in-app search tool introduced by Poshmark to make the shopping experience of poshers better. The feature is a game-changer for poshers as it empowers them to input photos as search queries to find pre-loved items.
With Posh Lens, poshers can now effortlessly take or upload photos of their desired items, explore the available listings in the search result, and shop them.
Posh Lens uses the powerful artificial intelligence and cutting-edge visual search technology by Naver, the South Korean giant that recently completed the Poshmark acquisition, and can seamlessly conduct image-based searches.
Currently, the Posh Lens feature only works for certain categories on Poshmark such as women's apparel, men's clothing, shoes, and bags. But it will be available for other categories as well in the coming days.
As of now, the Posh Lens feature is exclusively available to U.S. poshers who are using the Poshmark app on iOS and Android. However, the search by image feature will be soon available to other markets as well.
What Does Introduction of Posh Lens Means for Buyers & Sellers?
The introduction of Posh Lens by Poshmark has significant implications for both buyers and sellers. Here's a closer look at what this means for Poshmark buyers and sellers:
For Buyers:
Enhanced Shopping Experience: Posh Lens enhances the shopping experience for buyers by allowing them to easily find products that closely resemble items they've seen and liked. This eliminates the need to describe the product in words or sift through extensive search results.
Visual Discovery: Buyers can use their own photos or images they come across on social media or elsewhere as a starting point for their search. This visual discovery feature makes it easier to find items that match their style preferences.
Time-Saving: The technology behind Posh Lens streamlines the search process. Buyers can quickly identify and purchase items that catch their eye without spending a lot of time searching through listings.
Expanded Fashion Horizons: The cutting-edge feature encourages users to explore a wider range of fashion options. It also introduce buyers to styles and brands they might not have discovered otherwise.
For Sellers:
Increased Exposure: Sellers can benefit from Posh Lens by having their items potentially show up in search results when a user uploads an image that matches their products. This can significantly increase the visibility of their listings.
Targeted Marketing: Sellers can leverage the visual recognition technology to better understand what styles and items are trending or in demand. This allows them to adjust their inventory and promotion strategies accordingly.
Competitive Advantage: Sellers who offer unique and appealing products that match well with user-uploaded images can gain a competitive advantage. This encourages sellers to curate their listings more effectively.
Market Expansion: As Posh Lens expands to more markets, sellers have the opportunity to reach a broader audience, potentially increasing sales and revenue.
How Does Posh Lens Work?
1- Log in to your account in the Poshmark app
2- Tap the search bar on the top of the app screen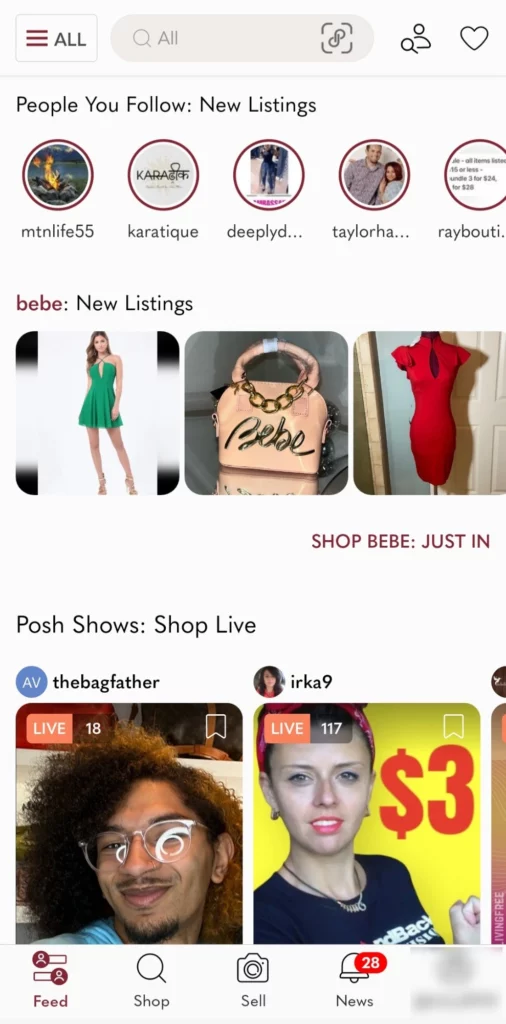 3- Then, tap the "Posh Lens" icon on the top right, next to the search bar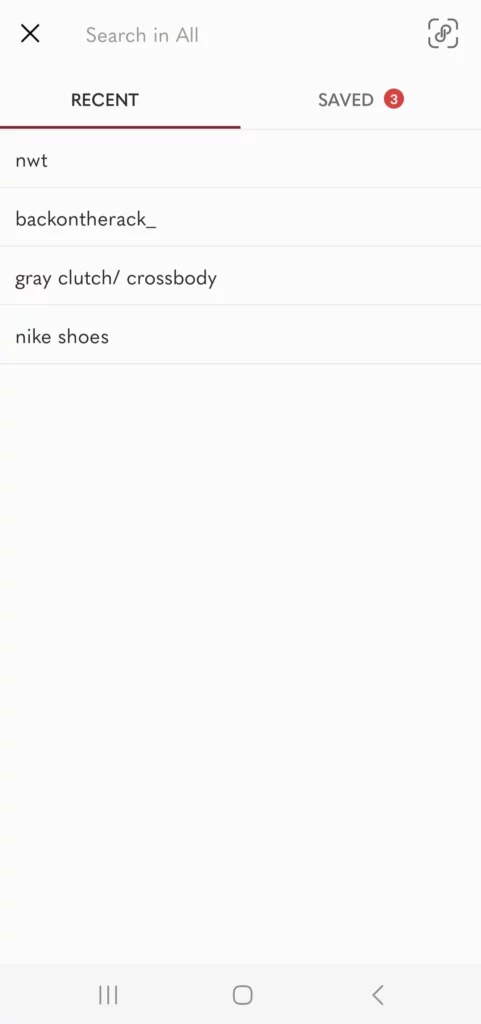 4- Tap "Enable Camera"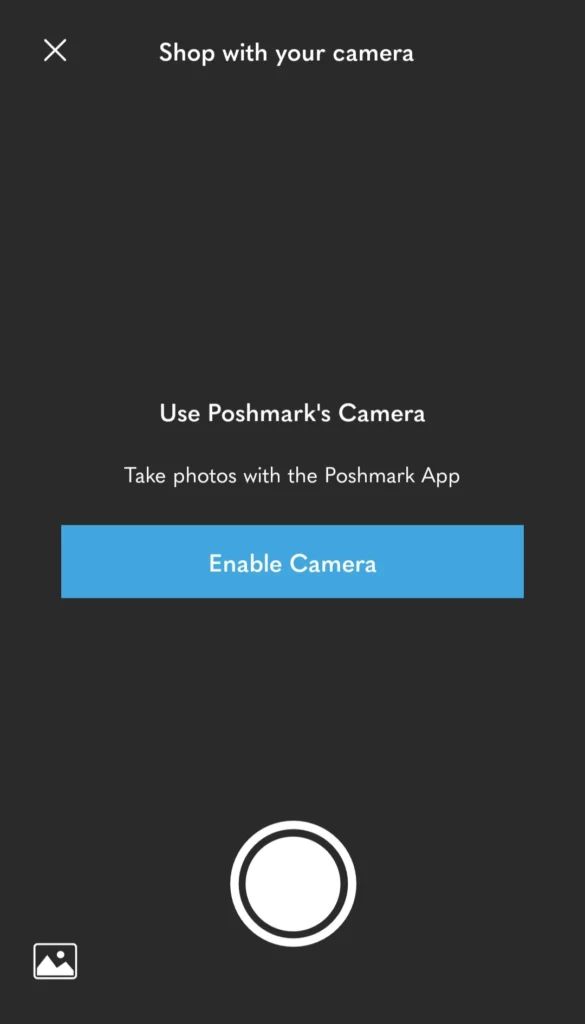 5- Then, allow access to the camera (Open Settings > Permissions > Enable Access to Camera)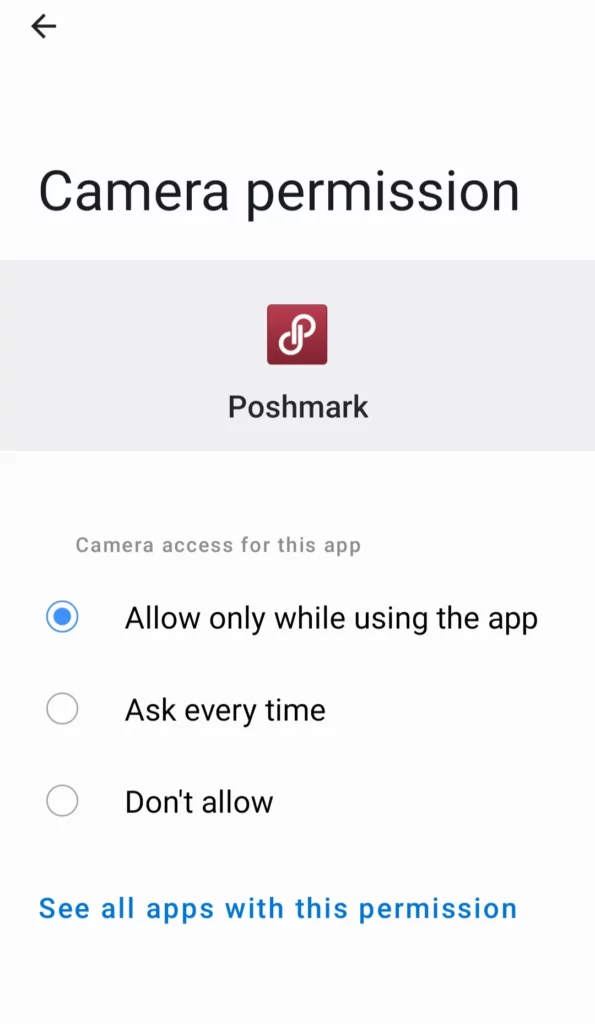 6- Take a photo of the item or upload a photo of the item
7- Browse search results and shop available listings
Final Words:
The Posh Lens feature will definitely empower buyers on Poshmark to easily search for items. With seamless visual search capabilities, poshers can now effortlessly find the items they desire while exploring hidden gems within the social commerce app.
Poshmark's new search by image feature will not just optimize the shopping experience but will also enable poshers to find items with pinpoint accuracy. So it's time to say goodbye to tedious keyword searches and hello to a new era of intuitive shopping.