Hey fashion lovers and resellers who are dreaming of starting their own online business, listen up! Poshmark's highly anticipated yearly seller conference, PoshFest, is back and this time it's happening in San Diego, California.
PoshFest 2023 will happen on October 12th and 13th, 2023, at the Town and Country resort which is at 500 Hotel Cir N, San Diego, CA 92108 – easy to find!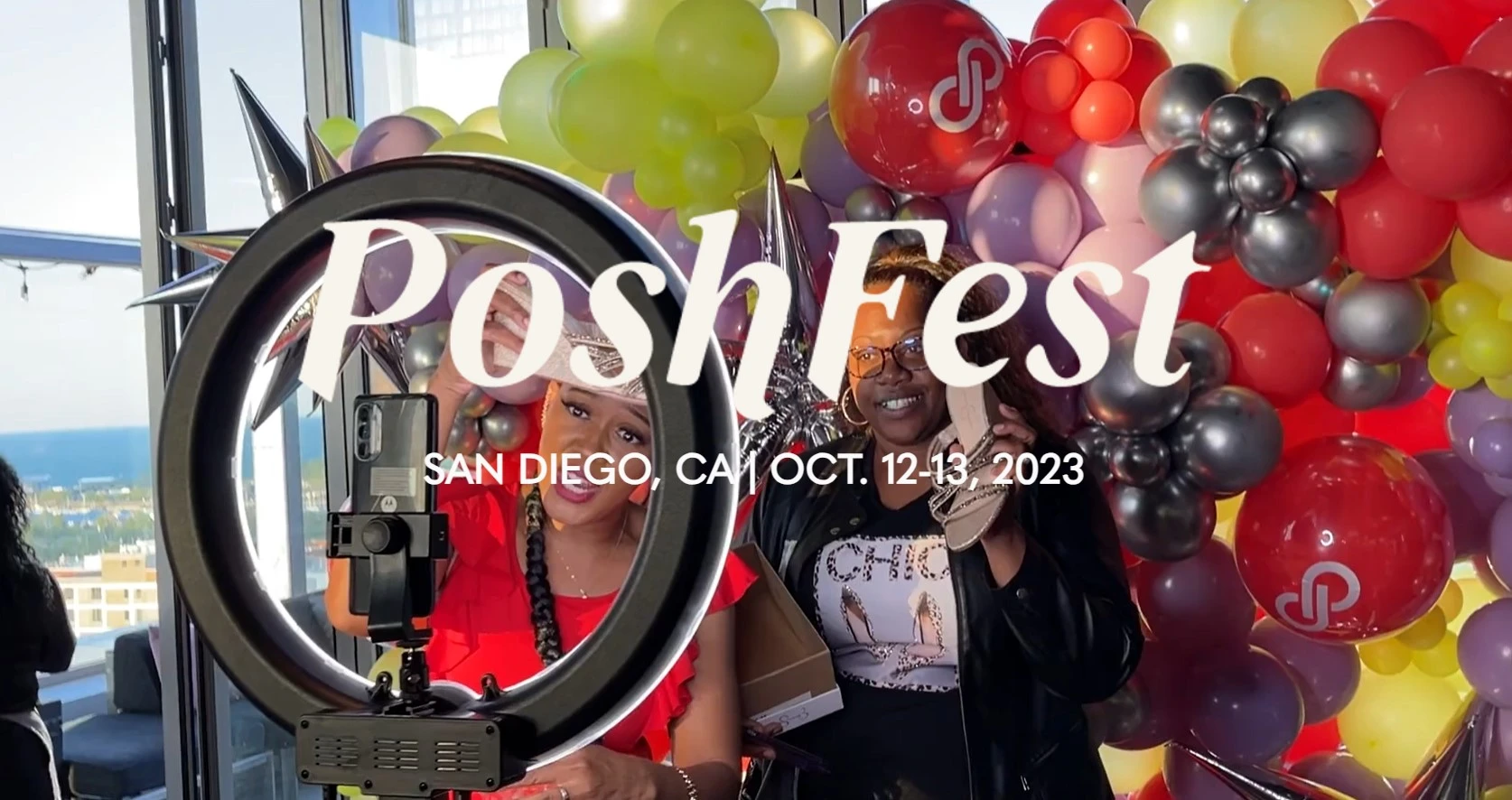 You might be wondering what's so special about PoshFest 2023. Well, this is the twelfth time they're doing it, but there were a couple of years when they had to do it online because of COVID-19.
This time, though, they're doing it in person and the best part is that poshers from all over the world will come to join the big event.
What is PoshFest About?
PoshFest is an exciting and vibrant annual event hosted by Poshmark, spanning two exhilarating days dedicated to the fusion of fashion and entrepreneurship. The eagerly anticipated conference event brings the Poshmark community together for an immersive and unforgettable Posh experience.
At PoshFest, poshers from all walks of life come together to build connections, share insights, and deepen their understanding of the dynamic world of online reselling. Moreover, it gives them the opportunity to interact with like-minded individuals and share their passion for fashion entrepreneurship.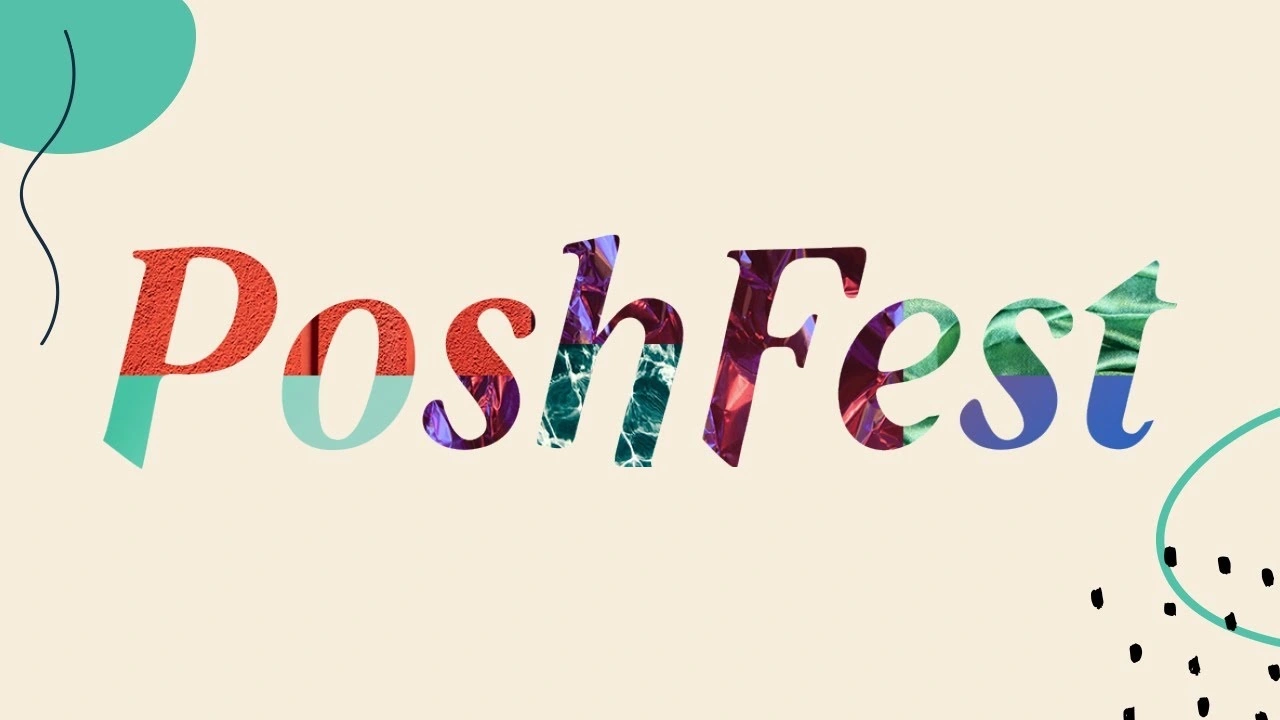 One of the standout things about PoshFest is its lineup of industry experts who generously share their knowledge and expertise. Through engaging workshops, enlightening panels, and inspiring talks, poshers like you can gain valuable insights into the fashion reselling industry.
Moreover, each session provides poshers with practical strategies, tips, and tricks to grow their reselling business and drive success.
Apart from all that, PoshFest also serves as a great platform for Poshmark to unveil its latest developments, innovations, and initiatives. It's an event where Poshmark makes important announcements about upcoming features and updates that directly benefit its community.
Beyond the informative and transformative sessions, PoshFest celebrates the vibrant spirit of the Poshmark community. It's a celebration of diverse stories, entrepreneurial journeys, and creative expressions that make the Poshmark ecosystem thrive.
From networking opportunities to refreshments and hot merch, the event offers a lot along with an environment where Poshers can exchange ideas, make friends, and explore new avenues of growth.
What's Included in the PoshFest 2023 Event?
Programming: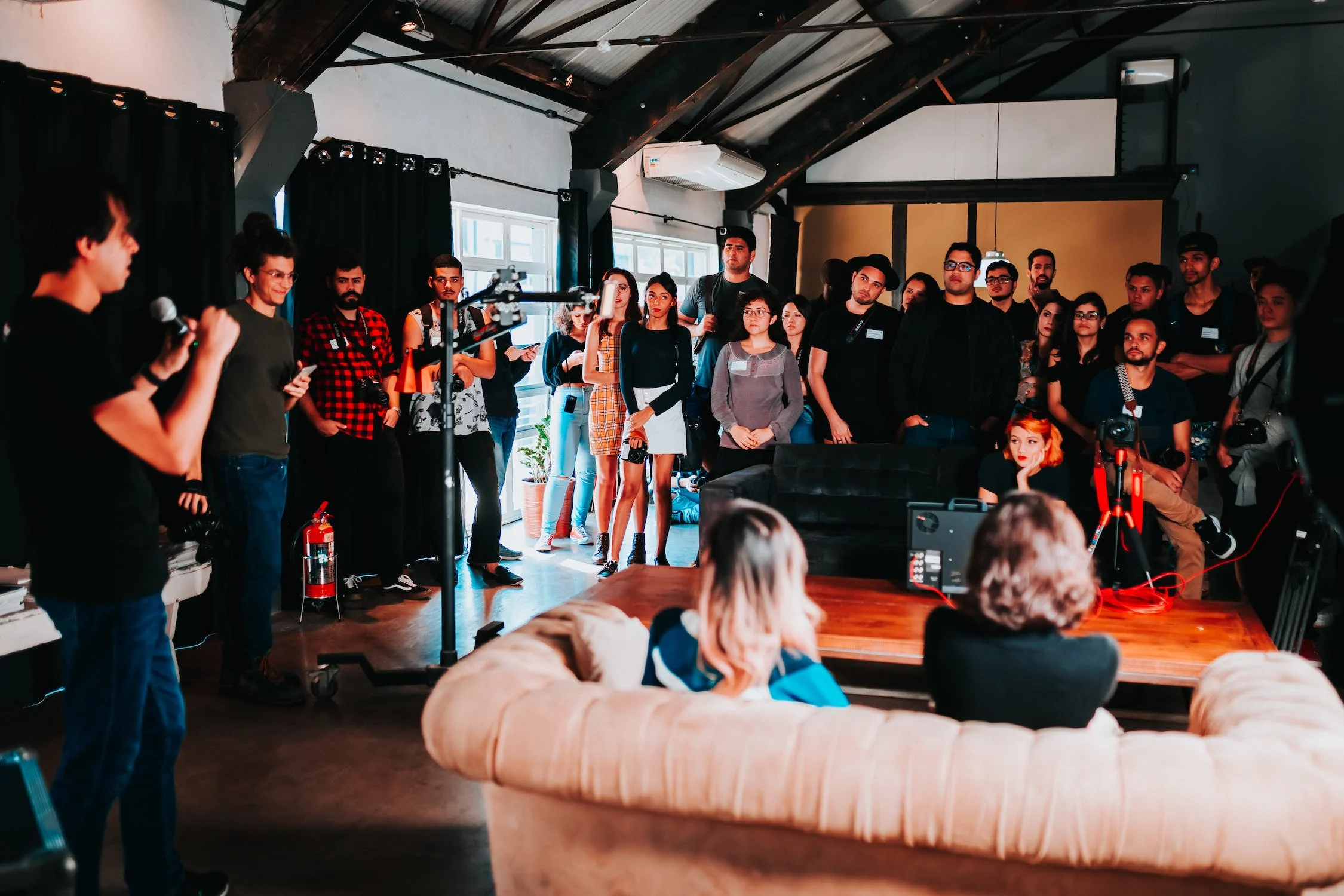 PoshFest 2023 will offer attendees access to two immersive days filled with engaging programming. Participants can look forward to a variety of hands-on workshops, informative sessions, and inspiring panels led by knowledgeable speakers.
These sessions will cover a wide range of topics related to the Poshmark platform, reselling trends, fashion insights, entrepreneurship, and more. So no matter if you're a veteran Poshmark seller or just starting out, you'll find valuable insights and actionable advice to up your Poshmark game.
Networking: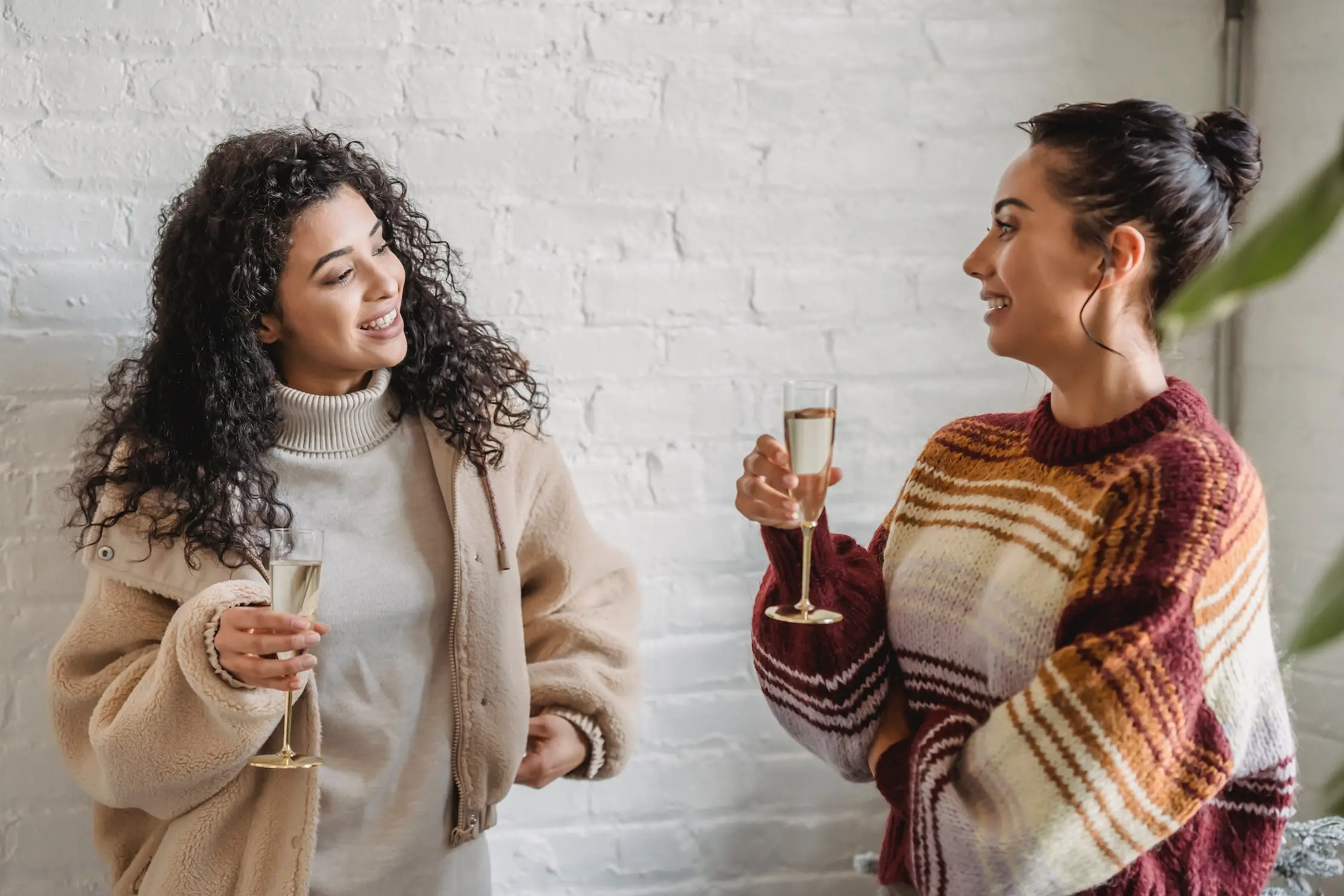 Networking with fellow Poshers has always been a significant culture of PoshFest. So in PoshFest 2023, event attendees will have the chance to engage in fun icebreakers to build new connections.
The event will also offer mentorship sessions, allowing you to interact with experienced Poshmark sellers and gain personalized guidance. These networking opportunities will create a supportive environment where you can share experiences, exchange tips, and build meaningful connections with like-minded poshers who share the same passion for fashion and e-commerce.
Refreshments: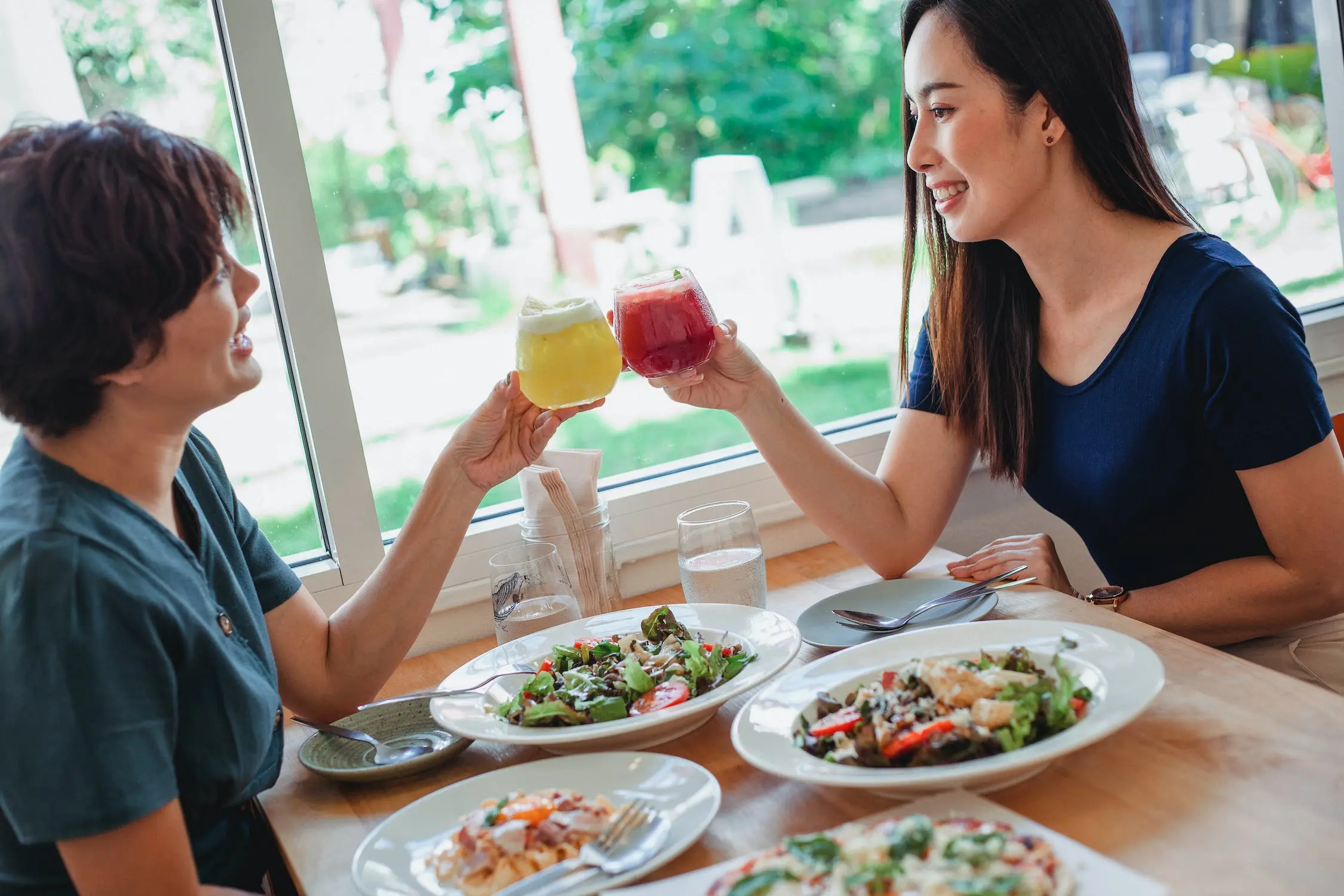 In the upcoming PoshFest event, all attendees will be well taken care of, with a variety of refreshments throughout the event. Breakfast and lunch will be provided to help attendees stay energized and focused during the day's activities. Along with that, there will be various beverages to keep them refreshed.
In addition, attendees can look forward to a happy hour, providing a relaxed atmosphere for networking and unwinding. For the ultimate posh experience, entrance to the posh party is included, promising a night of celebration and excitement.
Hot Merch: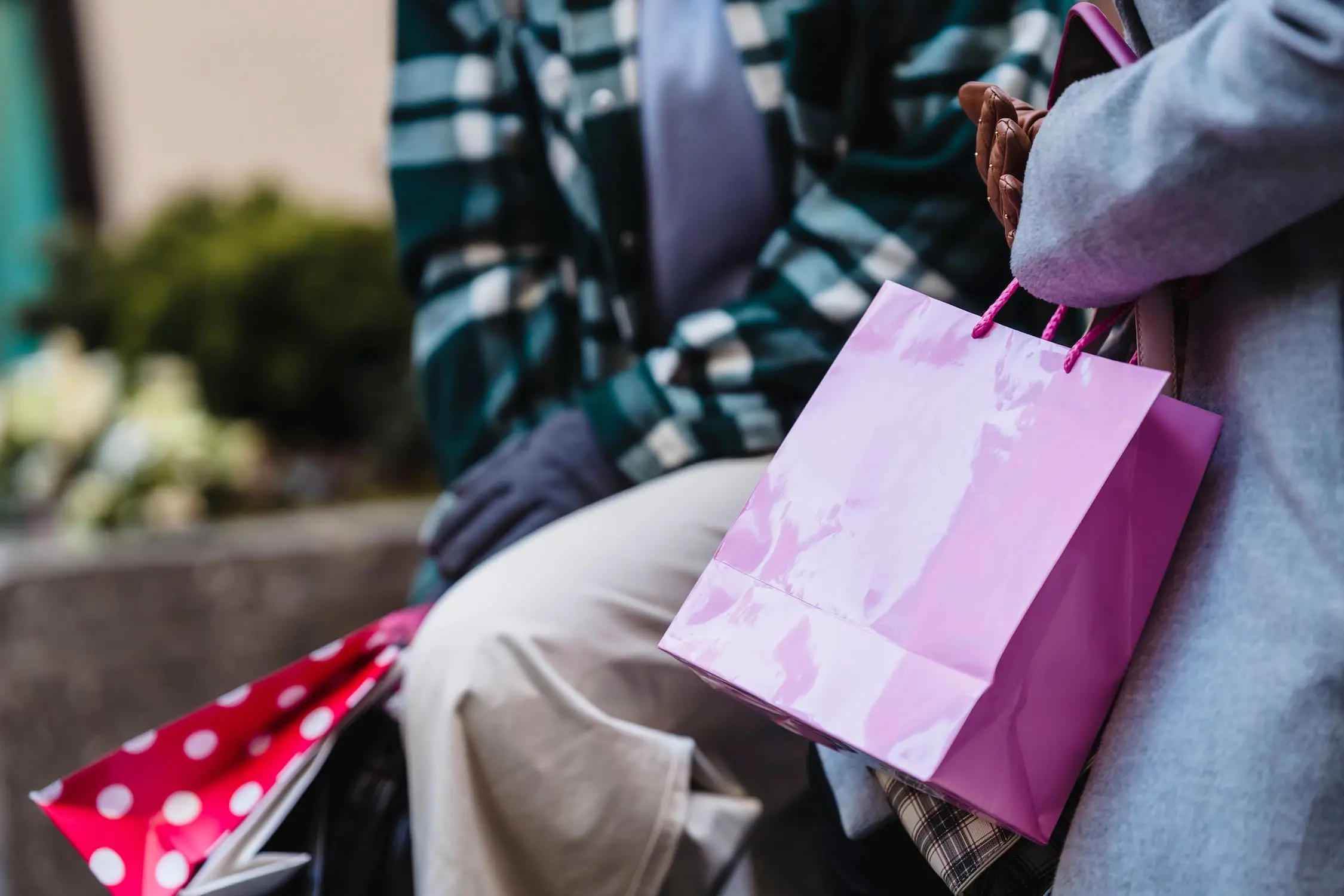 Every event attendee will receive an exclusive PoshFest 2023 swag bag filled with unique items. This hot merch is a testament to the event's dedication to providing an unforgettable experience. The swag bag not only serves as a token of your participation but also adds an extra layer of excitement to your PoshFest adventure.
PoshFest 2023 Tickets
As of August 15, 2023, all the tickets for PoshFest 2023 event are sold out. So you can't buy them now which means that you unfortunately can't attend the event in person.
But don't feel low!
You can virtually be a part of PoshFest 2023 as the event will be broadcast for all those poshers who can't attend the big event.
Frequently Asked Questions (FAQs)
Can I attend PoshFest 2023 as a nonresident of the US?
Yes, you can attend PoshFest 2023, no matter if you are a US resident or not. You only need a debit/credit card that allows international payments to pay for the event ticket, and you are in.
Will there be virtual programming for PoshFest 2023?
Though PoshFest 2023 is going to be an in-person event, there will be virtual programming of certain sessions as well. The details of the event and virtual programming aren't announced yet, so you need to wait to find out what sessions will get broadcast.