Poshmark, the thriving online marketplace for fashion enthusiasts, has just unveiled an exciting beta feature that promises to revolutionize the way sellers connect with potential buyers. Named "Promoted Closet," this innovative tool is set to empower sellers by enhancing the visibility of their listings and providing valuable insights into their performance. In this blog, we'll dive deep into the Poshmark Promoted Closet Beta, exploring what it entails, who can participate, and how it compares to similar programs like eBay's promoted listings.
The Genesis of Poshmark Promoted Closet Beta

In a bid to bolster sellers' abilities to make sales and expand their businesses, Poshmark recently launched the Promoted Closet Beta. The concept behind this feature is simple but powerful. By promoting your listings, they can appear in more prominent positions within search results and brand pages, significantly increasing their visibility to potential buyers. Ultimately, this increased exposure leads to higher sales opportunities.
At the outset, Poshmark is offering this promotion feature for free, but hints suggest that it may involve payment in the future. The exact payment structure remains undisclosed, but it's expected that sellers will incur costs, likely tied to a percentage of the final sale price. One key takeaway here is that sellers need to agree to the payment terms and input their payment information during the beta phase, suggesting that this feature may become a revenue source for Poshmark.
Beta Access: Who's In and Who Will Be Soon
Currently, Poshmark is rolling out the Promoted Closet Beta to sellers with Ambassador II status in the United States.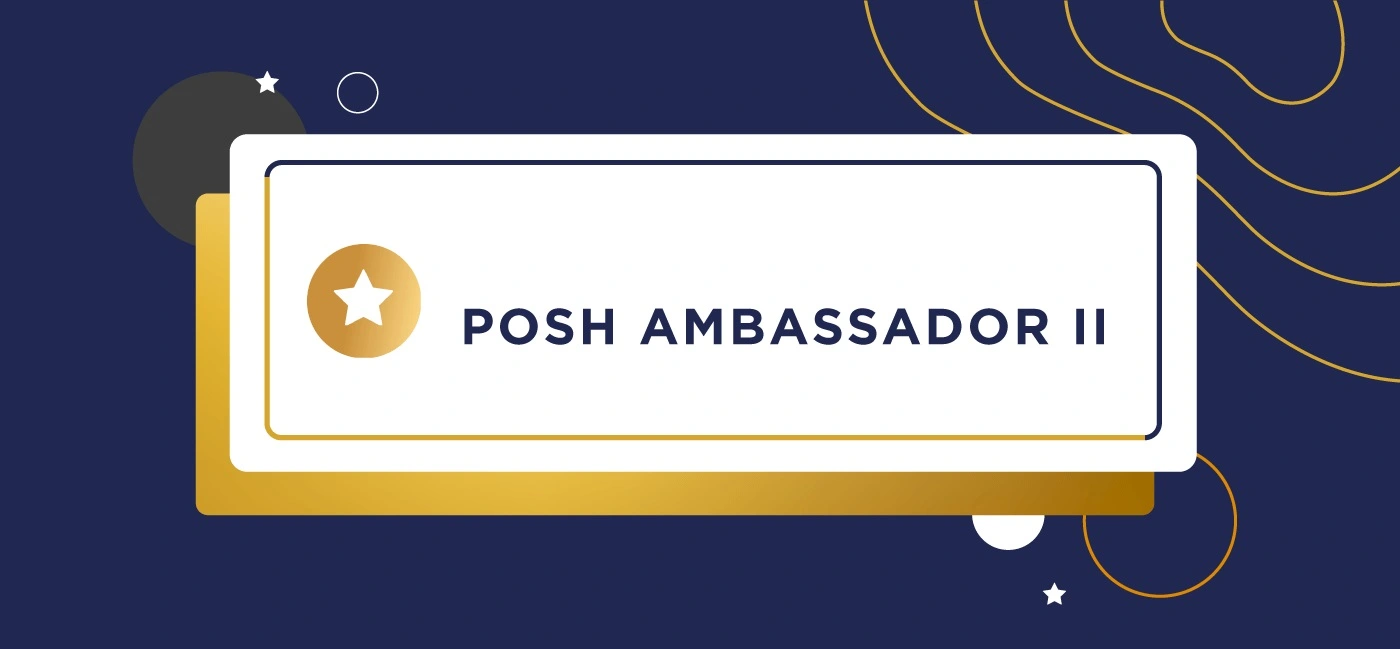 However, they've indicated that they plan to expand access to non-top tier sellers in the near future. The rollout strategy is structured to begin with the largest closets offering the most listings, ensuring a diverse representation of sellers. It's important to note that this beta testing opportunity is currently exclusive to U.S. sellers.
To join this exciting beta test, sellers can add their names to a waitlist by filling out a form. As the program evolves, eligibility criteria may change, providing opportunities for more sellers to participate and benefit from Promoted Closet.
Nevertheless, you can use the Posh Sidekick promoted listing service to promote listings in your Poshmark closet to millions of Poshers for increased sales.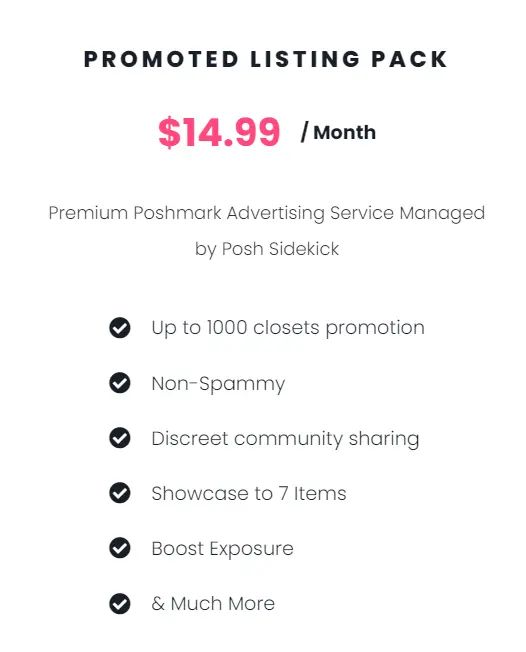 Poshmark's Revenue Strategy: Beyond Selling Fees
Poshmark, like many online marketplaces, primarily generates revenue through selling fees, earning a percentage when sellers make sales.
The introduction of the Promoted Closet Beta signifies a strategic move towards diversifying revenue streams.
By offering a promoted listing program, Poshmark can generate additional income without relying on external advertisers or making significant changes to their existing fee structure.
Comparing Poshmark Promoted Closet Beta and eBay's Promoted Listings
While Poshmark's Promoted Closet Beta is generating buzz, it's worth noting that it's not the only platform to offer such a feature. eBay, another giant in the online marketplace arena, has its own Promoted Listings program. Let's take a moment to compare the two:
Payment Structure: On eBay, sellers only pay when a buyer clicks on their promoted listing and subsequently makes a purchase. The exact cost varies, but it is determined by the seller, who can choose a percentage between 2% and 100% of the item's sales price. Poshmark's payment structure remains somewhat ambiguous, leaving us to speculate whether it will be upfront or tied to successful sales.
Eligibility: eBay's program is available to sellers rated as "Above Standard" or "Top Seller." Poshmark's approach seems more inclusive, initially targeting Ambassador II sellers but with plans to expand to a wider seller base.
Metrics and Insights: Both platforms promise detailed metrics to inform and refine sellers' promotion strategies, aligning with Poshmark's aim to provide performance insights.
Final Words
Poshmark's Promoted Closet Beta is an exciting development for sellers seeking to enhance their listings' visibility and drive more sales.
While it's in the early stages of rollout, it holds the potential to become a valuable tool in the seller's arsenal.
As the program evolves and opens up to a wider seller audience, it could reshape the way fashion enthusiasts connect, buy, and sell in the ever-evolving world of online fashion marketplaces.