Attention, UK poshers! Exciting news awaits you on your reselling journey. Poshmark, the popular social commerce platform that already made waves in the US and Canada, revealed its expansion plans into the United Kingdom a few months back.
Riding the wave of this announcement, Posh Sidekick is also unveiling its availability for poshers selling in the UK marketplace. This strategic move aims to empower Poshmark resellers in the UK by providing them with the tools and services they need to skyrocket their businesses.
So say goodbye to hurdles and hello to accelerated growth as Posh Sidekick is now available for UK poshers so that they can propel their reselling ventures at super speed.
What is Posh Sidekick?
Posh Sidekick is an innovative app by Poshmark Pro Tools that is designed specifically for Poshmark sellers and resellers. The app comes along with a range of automation tools that streamline and simplify various tasks involved in the Poshmark selling process. With its powerful features, Posh Sidekick aims to enhance the productivity and efficiency of the Poshmark sellers and help them achieve greater success on the online marketplace.
One of the key features of Posh Sidekick is automated sharing. On Poshmark, sharing is a crucial activity that helps sellers increase visibility for their listings. However, manually sharing product listings can be hectic and repetitive. Posh Sidekick enables sellers and resellers on Poshmark to automate sharing to make it quick and effortless.
In addition to sharing, Posh Sidekick also offers automation for following other poshers. Building a strong network of followers on Poshmark is important for expanding the reach and increasing potential sales. Instead of manually searching for and following individual users, Posh Sidekick automates this task, saving sellers valuable time and effort.
Posh Sidekick even assists sellers by sending out offers to likers automatically. When potential buyers "like" a listing, it indicates interest in the item. Sending offers to likers is an effective strategy for converting interest into sales. With Posh Sidekick, sellers can automate sending offers by reaching out to likers with offers in a timely manner.
What Posh Sidekick Has to Offer for UK Poshers?
Posh Sidekick has the same features and tools to offer for UK poshers that it has to offer for other regional marketplaces like the US, Canada, and Australia. Just below, we have explained all what Posh Sidekick has to offer for sellers in the UK.
– Sharing Feature:
Posh Sidekick auto-sharing feature is the most comprehensive sharing feature that any tool has to offer for UK poshers.
First and foremost, Posh Sidekick has a self-sharing feature that allows sellers to auto-promote their own listings efficiently. Moreover, the tool also has a party-sharing feature for automatic sharing in different Poshmark parties.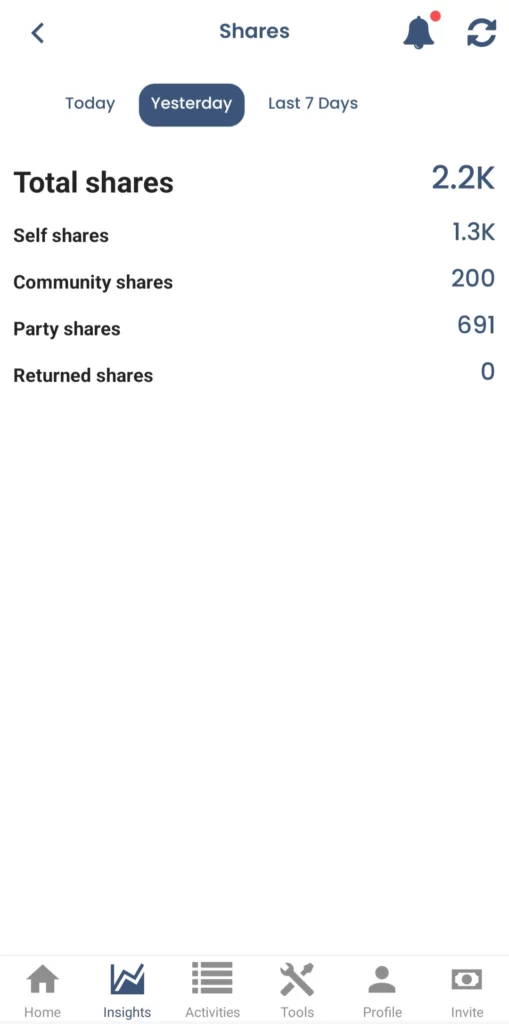 You can even do community sharing with Posh Sidekick and that too on auto-pilot. The community sharing feature by Posh Sidekick facilitates collaboration among Poshers, as they can share each other's listings and boost visibility collectively.
Even if you are on the quest for an auto-promotion app for Poshmark with share back feature then Posh Sidekick has it. Share backs encourage reciprocity, motivating poshers to share the listings of those who have shared theirs.
Another amazing thing about Posh Sidekick is that it enables sellers to do sharing based on specific criteria, such as color, reverse order, and category. These diverse sharing options empower UK Poshers to expand their reach and increase sales while putting in minimal effort.
– Follow & Unfollow Feature:
Another useful feature that Posh Sidekick offers is the follow and unfollow feature that enables UK poshers to expand their network. With this feature, poshers selling in the UK can easily follow other poshers for increased exposure.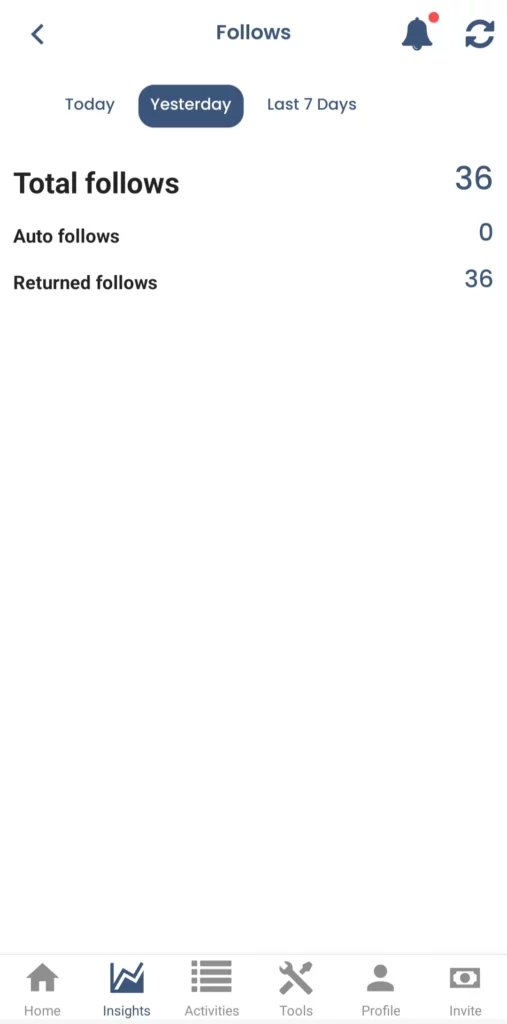 Moreover, the feature enables sellers to unfollow those poshers who provide no value to them in terms of business or ideas. The app also allows poshers to conveniently follow back those who have followed them to foster engagement.
– Offer to Likers Feature:
"Offer to Likers" is a very valuable feature by Posh Sidekick that enables Poshmark sellers to automatically send buy offers to those poshers who have liked their product listings on Poshmark.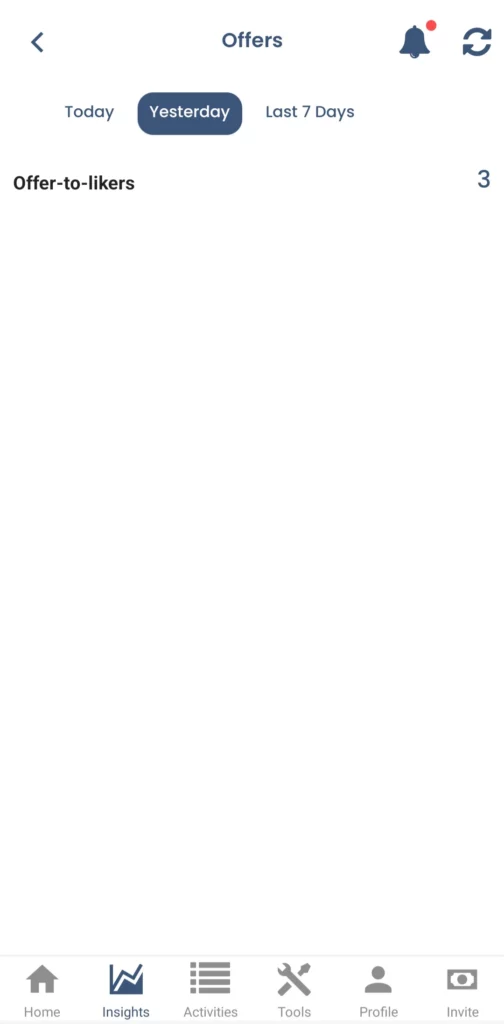 Moreover, this incredibly powerful feature allows sellers on Poshmark to engage potential buyers directly and increase their chances of making a sale. By leveraging the "Offer to Likers" feature, UK Poshers can optimize their selling strategies and increase their overall Poshmark revenue.
– Promoted Listing Feature:
The "promoted listing pack" is a feature or you better call it a service by Posh Sidekick that offers premium Poshmark advertising service to promote product listings.
This service offers you a lot in terms of value and results as getting this service means that your listings will be shared by up to 1000 closets for promotion to ensure maximum visibility.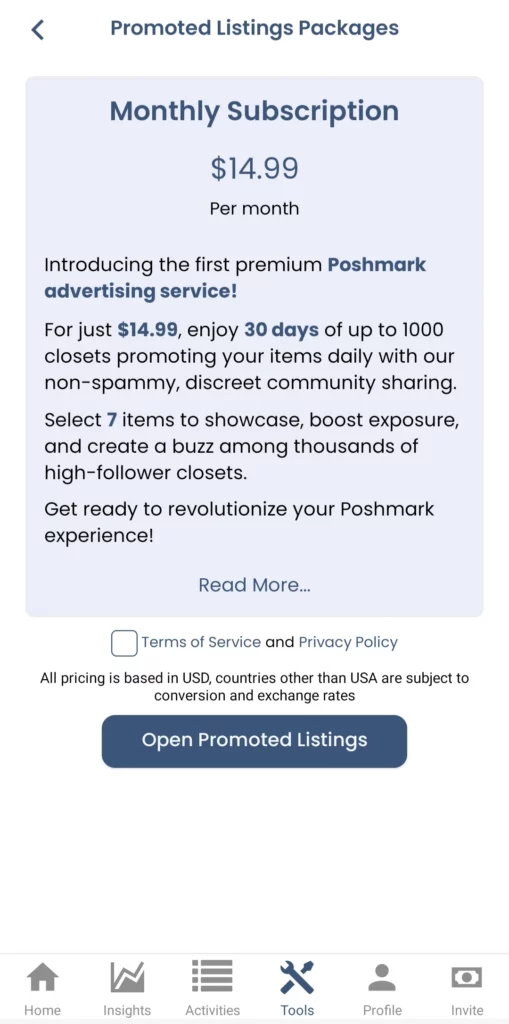 Unlike spammy tactics, Posh Sidekick's approach is non-spammy and discreet, respecting the Poshmark community guidelines. As a seller, you can showcase up to 7 items while effectively capturing the attention of potential buyers.
By using the promoted listing pack, Poshmark sellers in the UK can significantly boost the discoverability of their listings on Poshmark, increasing the chances of making successful sales.
– Relisting Feature:
The relisting feature by Posh Sidekick is another great feature for UK poshers as it not just offers increased visibility and improved rankings but also gets renewed interest for their old product listings.
By leveraging the relisting feature, poshers can relist their items on Poshmark with ease and the best part is that it won't take more than a couple of seconds to do so!
Posh Sidekick's relisting feature not just saves time and effort of the Poshmark sellers but also maximizes exposure for their product listings so that they can do better in terms of sales.
– Closet Snapshot Feature:
You probably may not find the "Closet Snapshot" feature on any other app than Posh Sidekick and it is indeed a very useful feature for Poshmark sellers.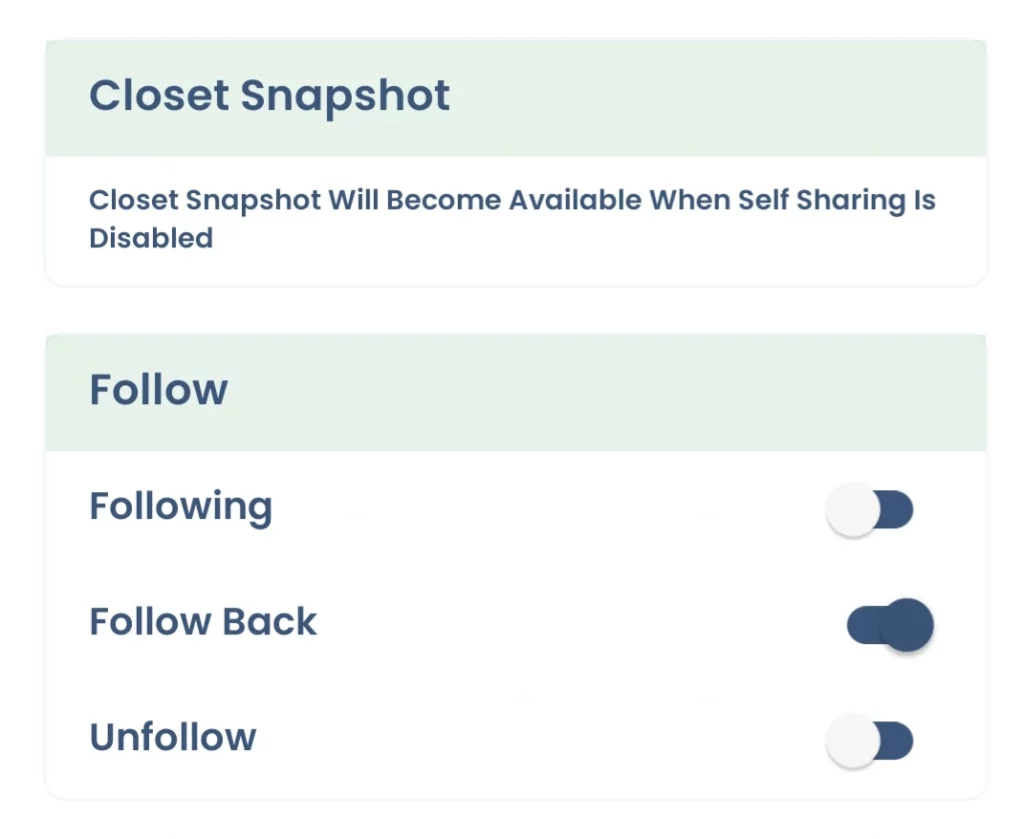 With the "Closet Snapshot" feature, Poshmark sellers can maintain their closets in a specific order. If you have any personal preferences for organization, this feature ensures that your closet remains tidy and structured.
Furthermore, with Closet Snapshot, Poshers can effortlessly keep their inventory in check and get a well-organized collection of listed products.
– Background Remover Feature:
With Posh Sidekick's background removal feature, UK Poshers can effortlessly optimize and enhance their product listings on Poshmark for more sales.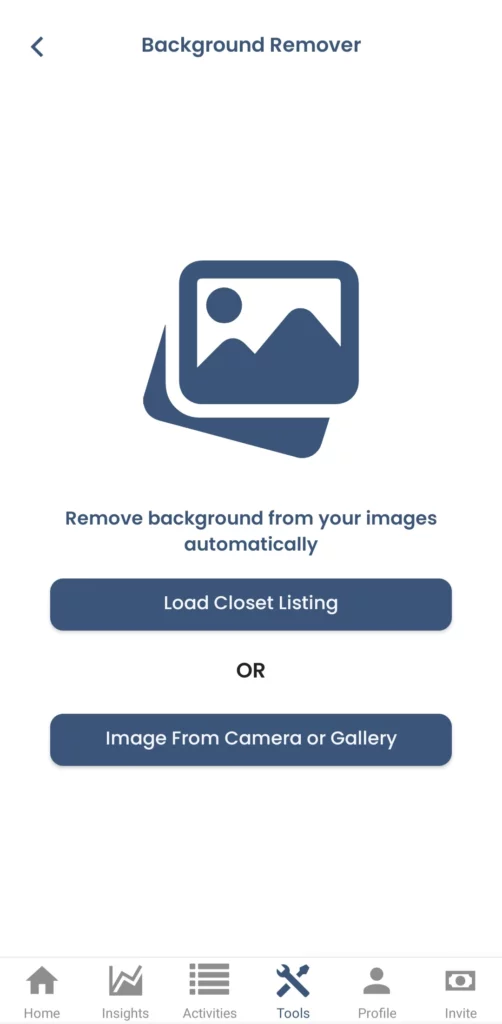 By eliminating backgrounds from product photos, the background remover ensures that potential buyers' attention is solely on the showcased item, free from any unnecessary clutter or distractions.
Moreover, Sidekick's background removal feature enables sellers to present their products in a clean and professional manner, ultimately improving the chances of attracting buyers and increasing sales.