Poshmark, a social commerce marketplace where users can buy and sell new and secondhand fashion, home goods, and electronics founded and based in the United States, recently announced its expansion into the UK. The news of Poshmark expansion into UK market is exciting for many shoppers in the region who currently use resale websites such as eBay and Depop.
Poshmark Expansion into UK Market: How Big Is The News?
The effect of this move on the fashion industry in the UK is going to be groundbreaking. People can now easily buy and sell their clothes via Poshmark with just a few clicks from a smartphone or desktop computer. Poshmark has continuously proven success in every country Poshmark has expanded to. We honestly believe this is going to be highly beneficial for Poshmark and, the reseller community in the United Kingdom
The website's founding team was motivated by a core mission – to provide an easier way for people in all circumstances to look amazing regardless of budget or brand affiliations. This ambition could easily be seen across all of their previous expansion countries where users are able to find luxury clothing options at discounted prices as well as find special vintage or oneoff items which could not otherwise be found anywhere else.
This move will surely open opportunities for UK citizens financially. Buying and selling secondhand clothing has been seen as somewhat taboo over the years but with this new venture, Poshmark aims to change that perception across Europe by providing those looking for something unique with access to an unrivaled range of styles and brands.
Poshmark filed with The Intellectual Property Office of the United Kingdom a trademark for their name which only meant, it was only a matter of time until the UK expansion. Currently, Poshmark UK Correspondence's address is; 12 New Fetter Lane, London, United Kingdom, EC4A 1JP.
Poshmark hired a stellar team to take over this international task. BIRD & BIRD COMPANY SECRETARIES LIMITED is the secretarial company Poshmark has hired. Bird & Bird holds many high-profile companies as clients, such as The EA Group, Fibre One LTD., and Chik -Fil-A (UK) LTD.
In conclusion YES, Poshmark is expanding to the United Kingdom (England, Wales, Scotland, and Northern Ireland) We are more than excited to welcome our new reseller community from across the Atlantic. Posh Sidekick offers Poshmark closet services to the USA, Canada and now the UK!
Begin Your 7-Day Free Trial Today!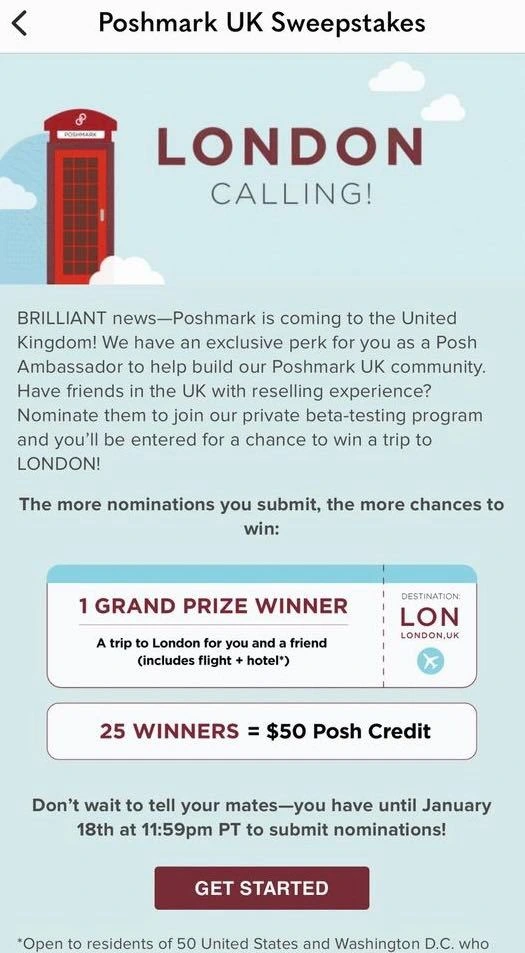 PoshSidekick.com – PoshSidekick.ca – PoshSidekick.co.uk – Facebook community