Poshmark stands out from other top-tier online reselling platforms by offering a more social operating model. Unlike eBay and Amazon, Poshmark allows users to connect and interact with other fashion-savvy individuals from around the world.
This emphasis on community building is a defining feature of the platform, with Poshmark even stating on their website that they are "more than just a shopping destination, we're a vibrant community powered by millions of sellers who not only sell their closets but celebrate their personal style."
In this article, we'll explore the answer to the question: is Poshmark legit and safe for sellers? Moreover, we will discuss various Poshmark scams and provide valuable tips on how to avoid them. Since it's really important to be aware of the potential dangers and take necessary precautions to ensure a safe and successful selling experience on Poshmark.
So, let's find out if Poshmark is a legit and safe marketplace to sell on.
Introduction to Poshmark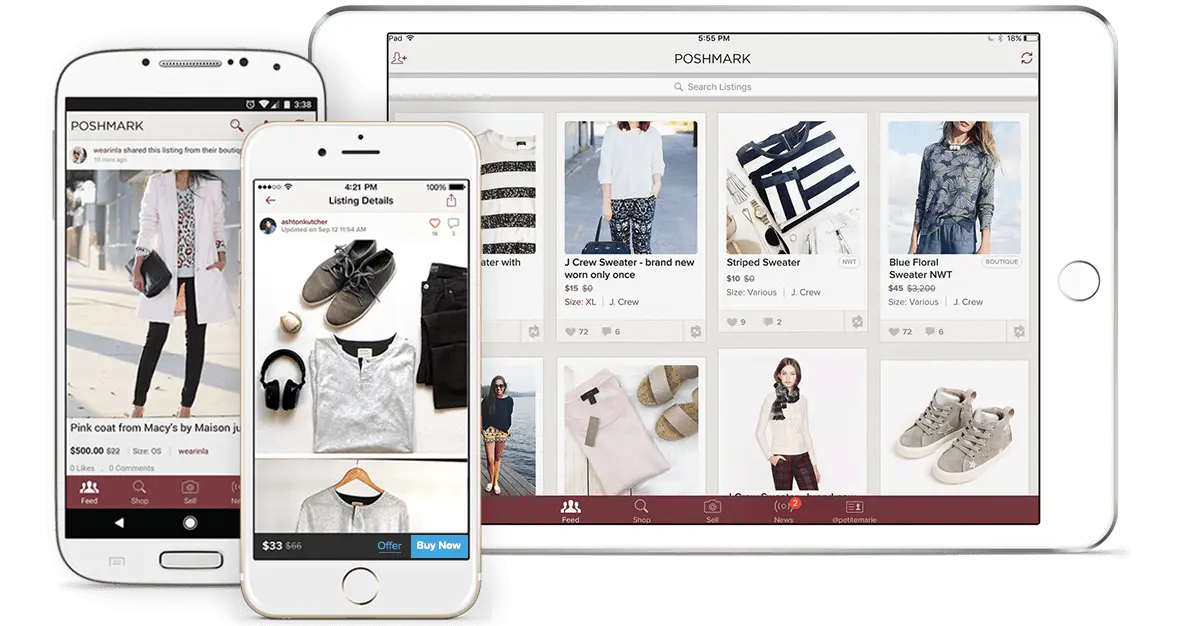 Launched in 2011, Poshmark is an online social commerce marketplace that boasts an impressive user base of over 80 million users. The platform's success is a testament to its legitimacy and trustworthiness, which is further reinforced by the protections in place for both buyers and sellers.
The unique aspect of Poshmark is its social model, which allows users to connect with other fashion-savvy people from around the world. In addition, Poshmark's popularity is due to its easy-to-use interface, large user base, and the ability to turn unwanted items into cash.
How Poshmark Ensures Protection for Buyers and Sellers?
Poshmark has implemented several systems to help protect its buyers and sellers from scams and fraud on the platform and that is what makes it one of the top-rated e-commerce platforms for over 12 years. Some of these systems include:
Posh Protect: Posh Protect is Poshmark's own payment and shipping system that ensures secure transactions. Buyers' payment is held by Poshmark until they confirm that they have received the item and it is as described in the listing.
Posh Authenticate:

Posh Authenticate is a service offered by Poshmark for luxury items worth

more than $500

that provide an added layer of protection for buyers. Sellers can choose to have their luxury items verified by Poshmark before shipping to the buyer, ensuring that the item is authentic and as described.

Seller Ratings:

Poshmark allows buyers to rate and review sellers, which helps other buyers make informed decisions about purchasing from a particular seller. Sellers with good ratings are more likely to attract buyers and build trust.

Reporting and Customer Service:

Poshmark has a reporting system in place for both buyers and sellers to report any suspicious activity or scams they encounter on the platform. They also have a customer service team available to help users with any issues they may face while using the platform.
How Effective Is Poshmark Seller Protection In Protecting Sellers From Scams?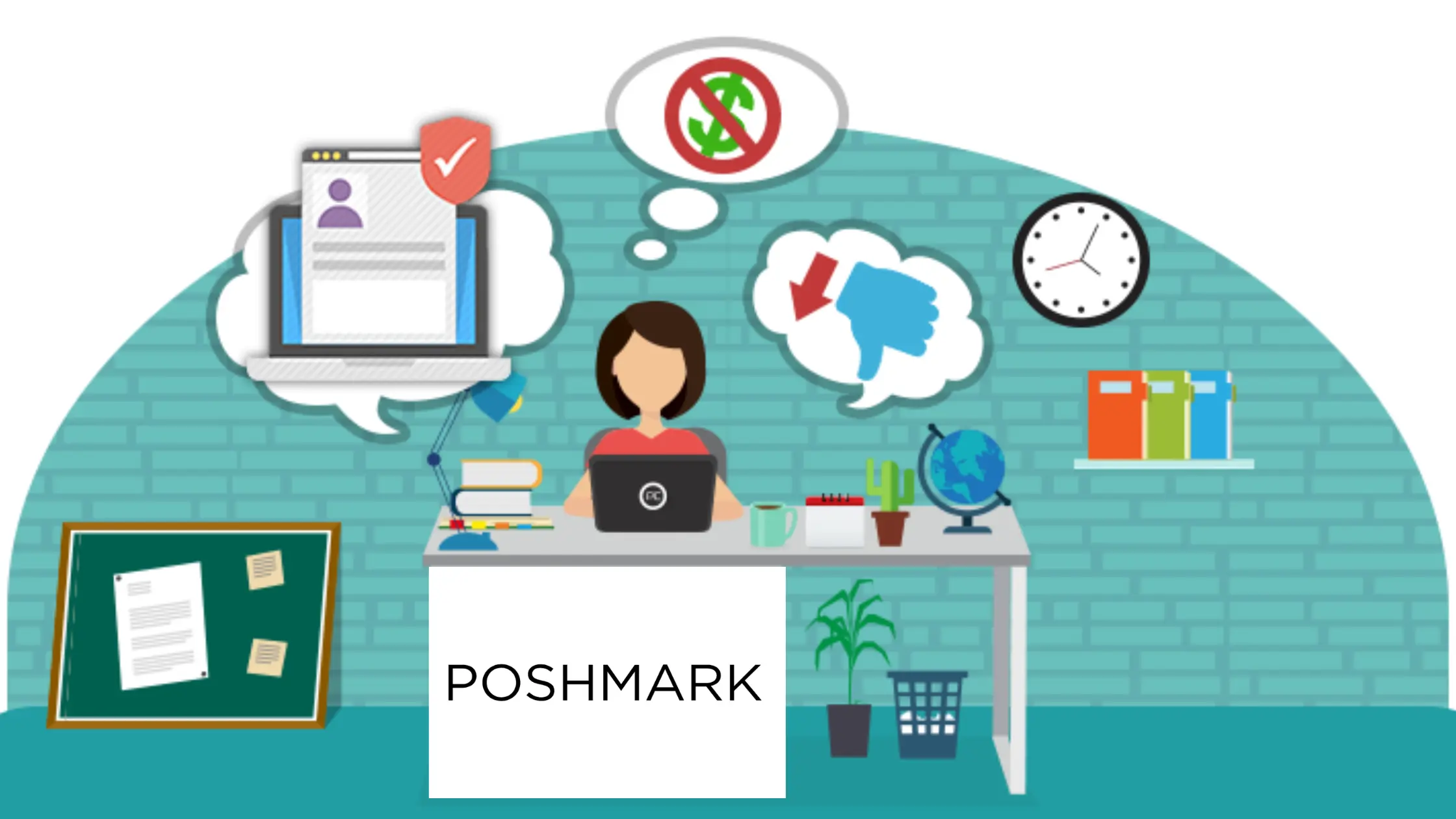 Poshmark's seller protection program is designed to provide a level of assurance to sellers that they will be reimbursed for any fraudulent activity that may occur during the transaction process. This program covers several scenarios, such as when a buyer claims that an item was not delivered or when a buyer returns a different item than what was originally purchased.
One of the most effective features of Poshmark's seller protection program is its ability to mediate disputes between buyers and sellers. In the event of a dispute, Poshmark acts as a mediator, working to resolve the issue and ensure that both parties are satisfied with the outcome. Moreover, Poshmark offers a transparent review system that allows buyers to rate sellers, which can help in identifying potential issues before they occur.
Poshmark's seller protection program also offers support for issues related to counterfeit goods. If a seller receives a claim that an item they sold is counterfeit, Poshmark will investigate the claim and determine whether or not the item is genuine. If it is determined that the item is genuine and as described, Poshmark will reimburse the seller.
So we can say that Poshmark's seller protection program is effective in providing assurance to sellers that they will be protected from fraudulent activity. While no system is perfect, Poshmark's program is comprehensive and offers various levels of protection to ensure that sellers have a positive experience on the platform.
Types Of Poshmark Scams That Sellers Need to Avoid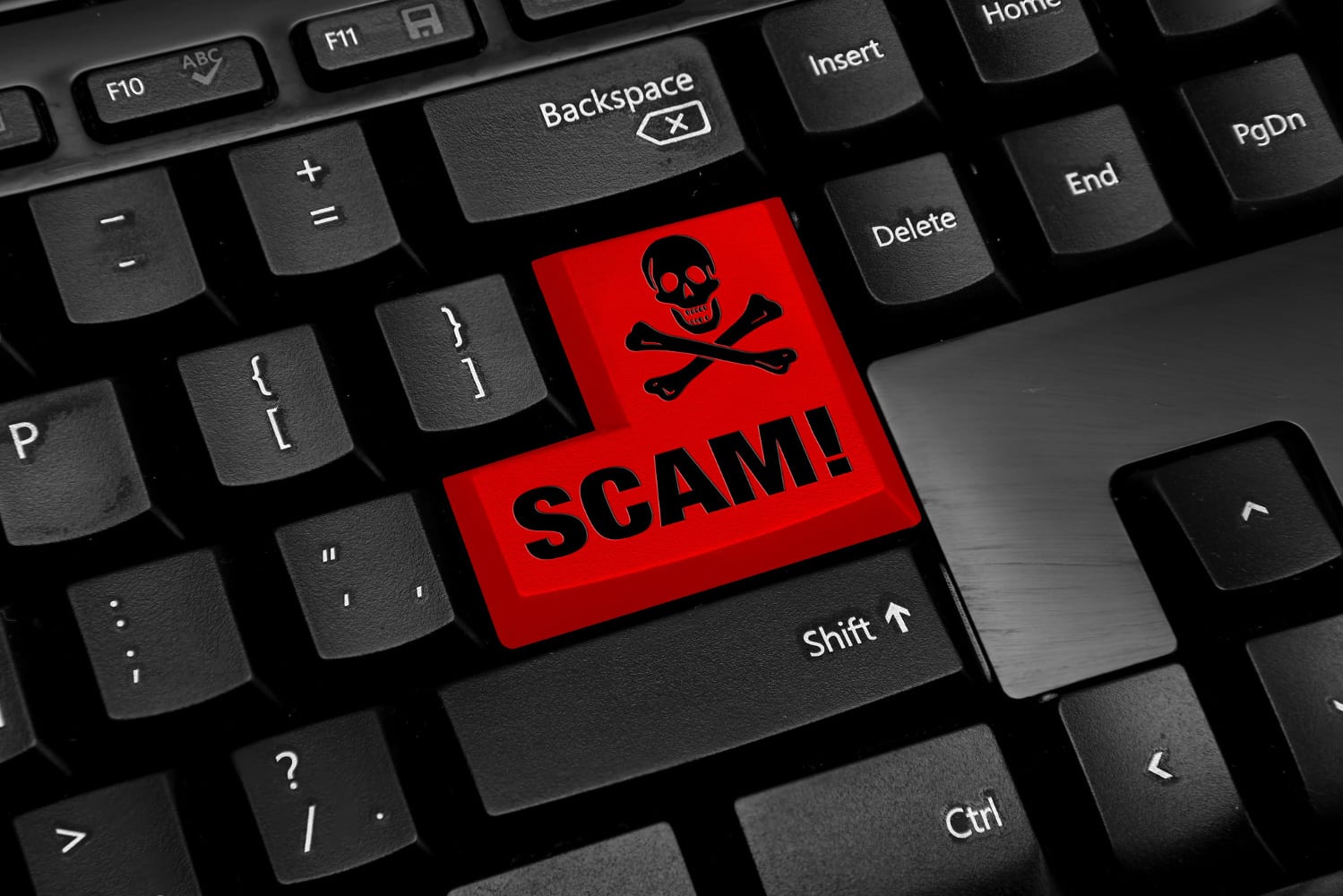 Poshmark is a thriving platform for reselling fashion items, but it's not immune to scammers who try to take advantage of unsuspecting sellers. Here are some of the most common types of Poshmark scams that sellers need to avoid.
1. Cashier's Check Scam
One of the most common scams that are prevalent on Poshmark is the cashier's check scam. In this scam, a buyer will offer to pay for an item with a cashier's check, which is later found to be fake. 
However, there is one way you can identify this scam. If a buyer seems too eager to purchase an item and is willing to pay more than the listed price, it's a red flag.
2. Shipping Scam and Payment Scam
Let's say, what happens if the Poshmark buyer doesn't ship a return back?
In shipping scams, scammers will purchase an item and ask the seller to ship it to an address that's different from the one listed on the buyer's account. After the seller ships the item, the scammer will dispute the charge and claim they never received the item. Payment scams work similarly, with the scammer disputing the charge after receiving the item.
Pro tip: If a buyer asks you to ship an item to a different address, cancel the sale and report them to Poshmark. Make sure to take any proof of shipment. Moreover, be aware of buyers who ask for refunds or cancellations after the item has been shipped.
3. Phishing Scam
Phishing scams are a type of scam where scammers try to trick you into giving them sensitive information, such as your Poshmark login credentials or credit card information.
Pro tip: Poshmark will never ask you to provide personal information via email or message. If you receive such a message, report it to Poshmark immediately.
4. Impersonation Scam
Impersonation scams involve scammers creating fake Poshmark accounts or websites that look like the real thing in order to trick users into sharing their personal information or sending them money.
Pro tip: Always use secure payment options such as Poshmark's in-app payment system to protect yourself from fraud. Report it to Poshmark's support team immediately if you receive an unsolicited message or email.
5. Return Fraud Scam
Return fraud is a common scam on Poshmark where buyers abuse the return policy to obtain a refund while keeping the item. It can be frustrating for both parties, as the buyer ends up with a refund and the original item, while the seller loses out on both the item and the money. 
Pro tip: Provide accurate and detailed descriptions and photos of your items to set expectations for the buyer. Use Poshmark's authentication service for higher-end items to ensure the item's authenticity. Consider implementing a no-returns policy for certain items or offering a restocking fee for returned items to deter scammers.
Tips for Sellers To Avoid Scams on Poshmark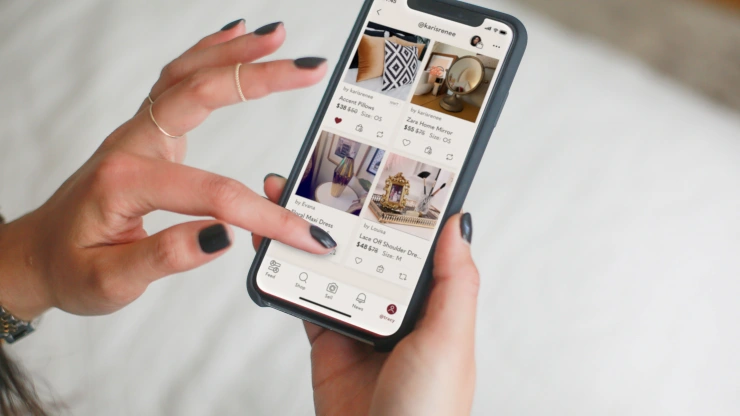 Here are a few tips for sellers to protect themselves from getting scammed by buyers on Poshmark:
Payment confirmation:

Scammers may request you to ship items before payment, which is a clear red flag. Ensure that the payment has been confirmed before you ship out the items.

Watch out for overpayment scams: Scammers may send overpayments and request you to refund the excess amount. Always verify that the payment is accurate before shipping the items.
Shipping to an unconfirmed address:

If the shipping address provided by the buyer is not confirmed, ask for additional verification before shipping the items.

Be wary of rush orders:

Scammers may try to rush you into shipping the items before you can verify payment. Take your time to verify payment before shipping out the items.

Use Poshmark's shipping options: Poshmark provides a shipping label for each transaction, which provides a level of protection against seller scams. So always prefer Poshmark's shipping options.
Be cautious of international buyers:

International buyers may require additional verification, including customs declarations and additional shipping costs. Be cautious and verify all information before proceeding with the sale.

Always keep a record of communication:

In case of a dispute, always keep a record of all communication, including messages, payment confirmations, and shipping information.
Types Of Poshmark Scams That Buyers Need to Avoid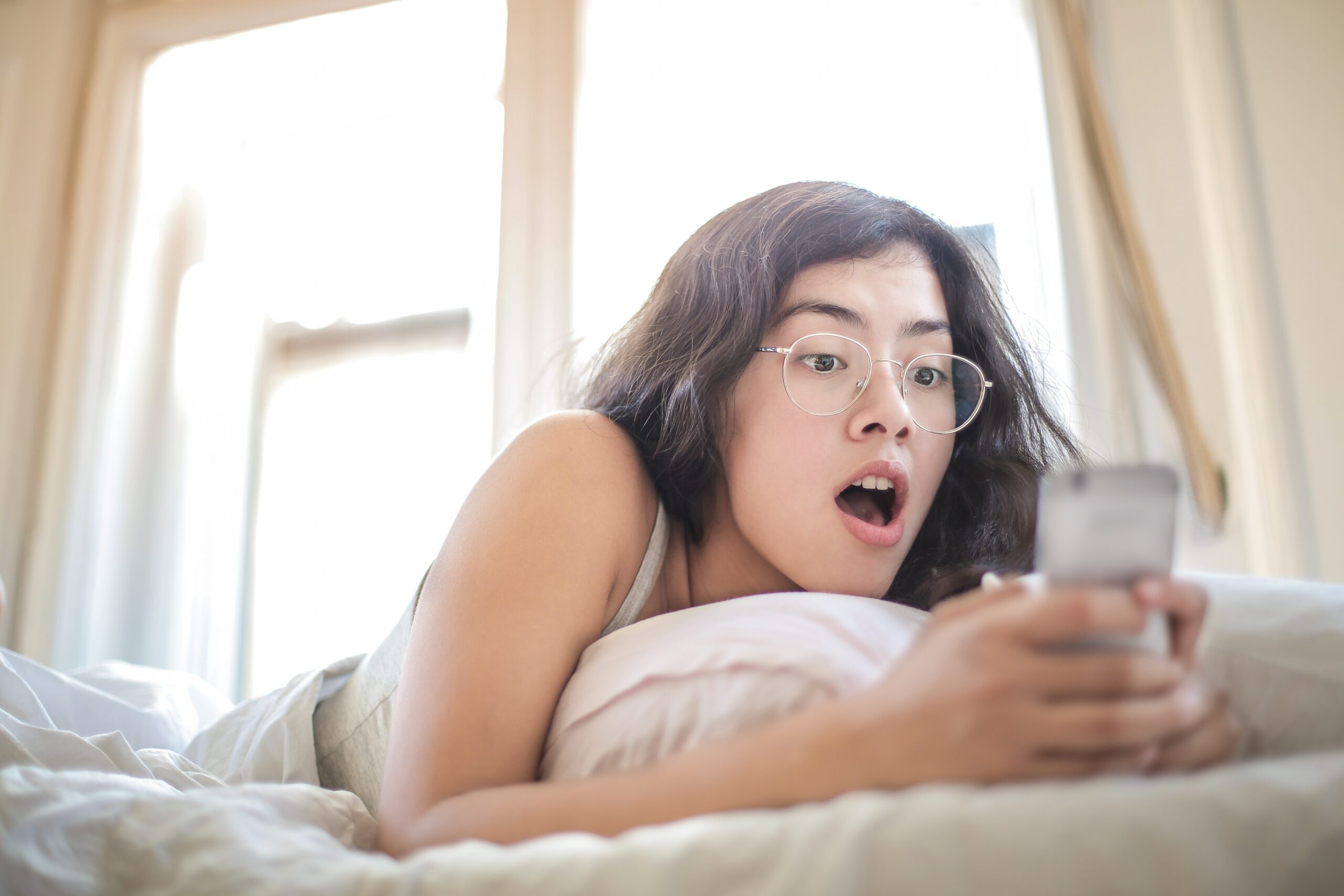 1. Email Scam
Poshmark email scams involve scammers sending fraudulent emails to buyers that appear to be from Poshmark or other trusted sources in order to trick users into sharing their personal information or sending them money.
Pro tip: Always use the official Poshmark app or website to conduct transactions and communicate with other users to avoid falling victim to email scams.
2. Misleading Description Scam
Some sellers may use misleading or inaccurate descriptions to make their items seem more appealing than they really are. This can lead to buyers receiving items that are not as described or that do not meet their expectations.
Pro tip: Take your time when reviewing item descriptions and photos to ensure that you're getting what you expect.
3. Poshmark Ambassador Scam
Poshmark Ambassadors are trusted members of the Poshmark community who help new users get started on the platform. Unfortunately, scammers sometimes impersonate Ambassadors in order to gain the trust of unsuspecting users.
Pro tip: You can verify whether someone is a" Poshmark Ambassador" by checking their profile page. Don't trust anyone just because they have an Ambassador badge. Scammers can easily create fake accounts with badges to trick users.
4. Counterfeit Products
This is one of the most prevalent types of Poshmark scams. Scammers will list fake designer items, making them look as authentic as possible, and sell them at a high price. This scam can be devastating to buyers who spend hundreds of dollars on an item only to find out it's vague.
Pro tip: If you're unsure about an item's authenticity, don't hesitate to ask the seller questions or ask for more photos. If the seller is unresponsive or evasive, it's a red flag.
Tips for Buyers To Avoid Scams on Poshmark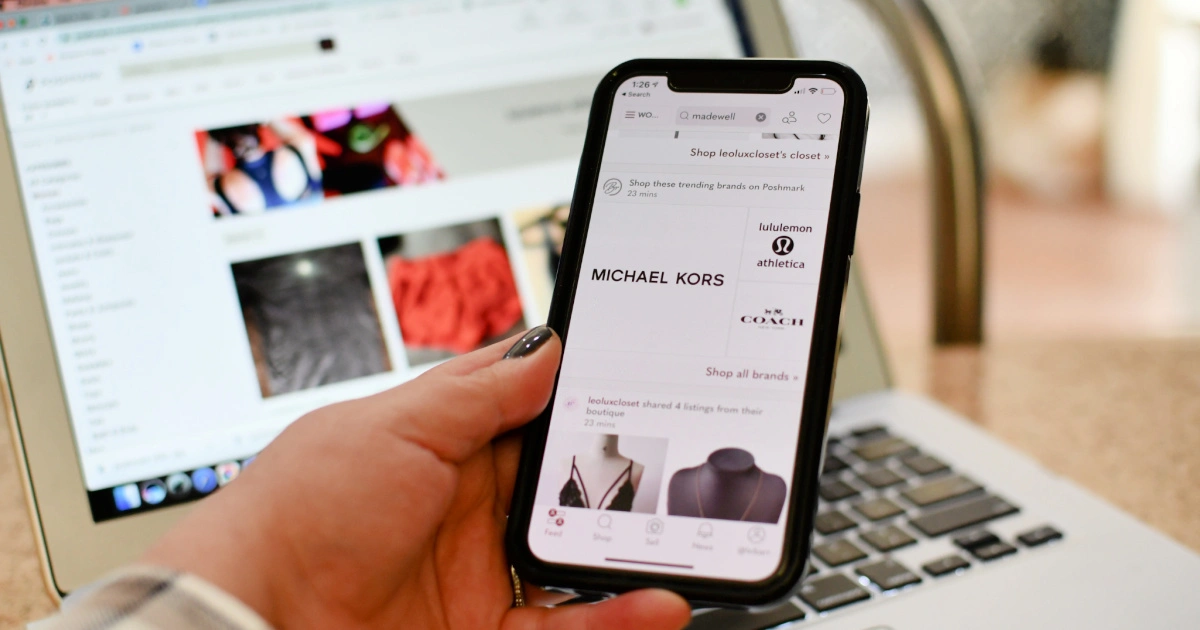 Here are some tips for buyers to protect themselves from scams on Poshmark:
Check seller ratings and reviews:

Before making a purchase, make sure to check the seller's ratings and read the reviews from other buyers. If the seller has a lot of negative feedback or low ratings, it's best to avoid buying from them.

Read item descriptions carefully:

Make sure to read the item description thoroughly to ensure that the product matches the listing's photos and description. If something seems off or too good to be true, it probably is.

Poshmark's payment and shipping options: Always use Poshmark's payment and shipping options to protect your purchase. Poshmark holds the payment until the item is delivered, and the seller can only withdraw the funds once the transaction is complete.
Report suspicious activity to Poshmark:

If you come across any suspicious activity or suspect a scam, report it immediately to Poshmark's customer support team. They can help investigate the issue and take necessary actions.

Be cautious with private transactions:

Avoid making private transactions with sellers outside of Poshmark's platform. Not just it's against Poshmark's policy but also increases the risk of scams and fraud.
What to Do if  You Get Scammed on Poshmark?
If you are a seller on Poshmark and have been scammed, there are a few steps you can take:
Contact Poshmark Support: Contact Poshmark Support and explain the situation to them. They may be able to help you resolve the issue and provide guidance on what steps you can take next.
Provide Evidence: If you have any evidence of the scam, such as screenshots of messages or proof of shipment, be sure to provide this to Poshmark Support. This will help them investigate the situation and take appropriate action.
Contact Your Bank: If you used a credit card or bank account to receive payments on Poshmark, you may be able to dispute the charge with your bank or credit card company. Provide them with any evidence you have of the scam.
Report the Buyer: If you have evidence that the buyer was involved in the scam, you can report him/her to Poshmark Support. They may be able to take action against the buyer, such as suspending his/her account.
Learn from the Experience: Unfortunately, scams can happen on any platform. Take this as a learning experience and be more cautious in the future. Consider implementing additional measures, such as tracking numbers or requiring signature confirmation for high-value items.
How to Contact Poshmark Support Service? 
If you need to contact the Poshmark support service for help with a scam or any other issue, you can do so through the app or website. Follow these steps to contact the Poshmark support service:
1. Open the Poshmark app and click on "Your Profile"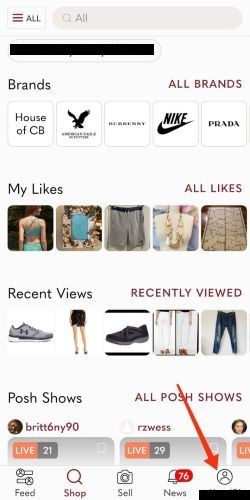 2. Scroll down and click on "Poshmark Support Center"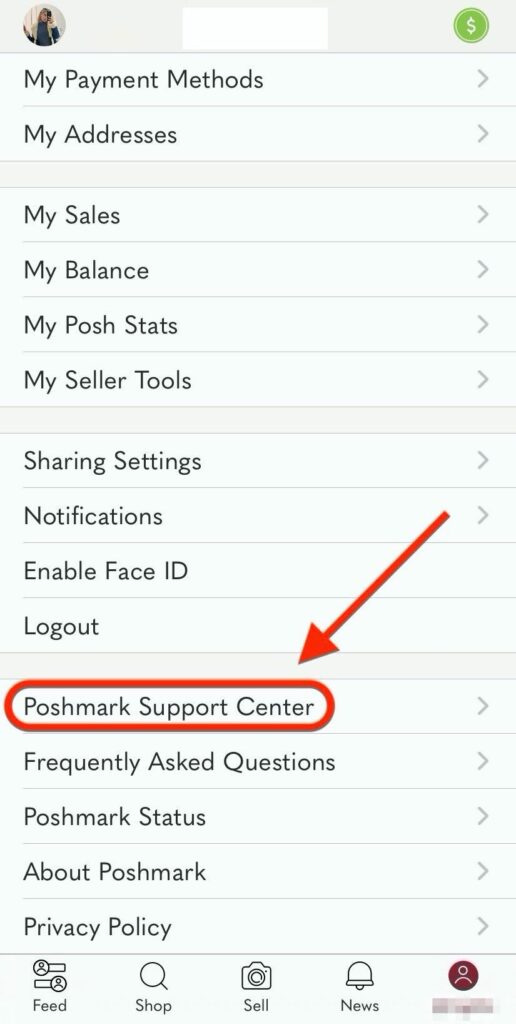 3. Click on "Contact Poshmark Support"
4. Choose the appropriate "Category" for your issue.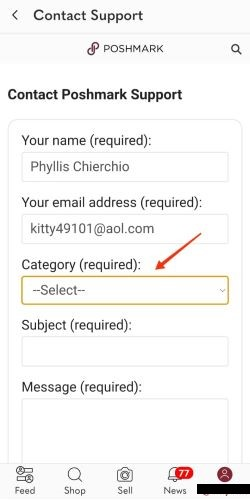 5. Provide a detailed explanation of the issue you are experiencing under the "Message" field.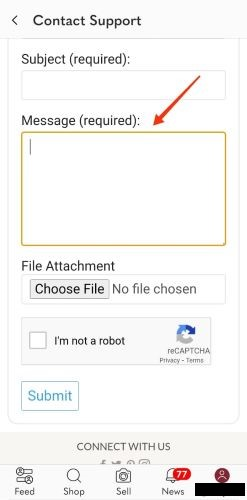 6. Attach any relevant screenshots or evidence under the "File Attachment" field to support your claim.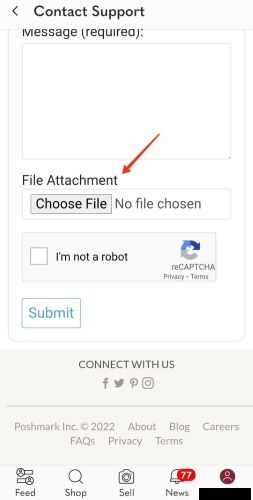 7. Click "Submit" to send your request to Poshmark.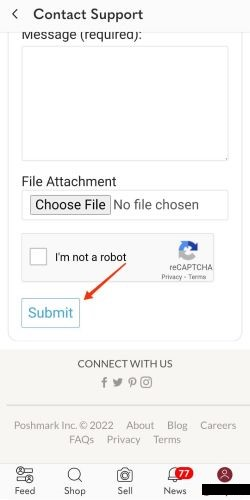 You can also contact Poshmark customer service through their website by filling out a support request form.
So Is Poshmark Legit and Safe for Sellers?
After conducting extensive research and analysis, we are now able to answer your question "Is Poshmark legit and safe for sellers?"
Yes! Poshmark is indeed a legitimate and safe platform for sellers. Poshmark has established a reputation as a trustworthy and reliable platform for buying and selling second-hand items, and the platform has taken numerous measures to ensure the safety and security of its sellers. Poshmark provides a robust set of seller protections, including secure payment processing, buyer authentication, and fraud prevention measures.
Moreover, Poshmark's user review system and support channels provide additional reassurance for sellers concerned about potential issues. Poshmark's focus on transparency and open communication between buyers and sellers also helps to minimize misunderstandings and disputes.
So if you are a seller looking for a reliable and secure platform to sell your second-hand items, Poshmark is a great option to consider. With its extensive seller protections, user-friendly interface, and large user base, Poshmark offers a safe and profitable selling experience for all sellers.
Keep following Posh Sidekick for useful seller tips and guides.
Frequently Asked Questions (FAQs)
Q: Can I get my money back if I have been scammed on Poshmark?
A: If you have been scammed on Poshmark, you may be able to get your money back if you paid through Poshmark's in-app payment system. Poshmark has a Buyer Protection policy that covers eligible purchases.
Q: How can I protect my personal information on Poshmark?
A: To protect your personal information on Poshmark, you should never give out your password or other sensitive information, use a strong and unique password, and enable two-factor authentication.
Q: What should I do if I think I have been scammed on Poshmark?
A: If you think you have been scammed on Poshmark, you should contact Poshmark's support team immediately and provide them with any evidence you have. They will investigate the matter and take appropriate action.