Hello Posh Sidekick Community!
Deathpile Diana here, and I want to announce the release of Patch 1.1.6.
This new patch includes original features, as well as requested features!
Multi Poshmark Closet Slots.
You can now run multiple Poshmark closets simultaneously with ONE Posh Sidekick account.
You and your bestie, spouse, offspring, or even your own multiple closets can now share one home.
How to Upgrade To a Multi-Closet Account.
It's easy to upgrade your package to a multi-closet package!
On the bottom of Posh Sidekick, go to "Profile", then "View Billing".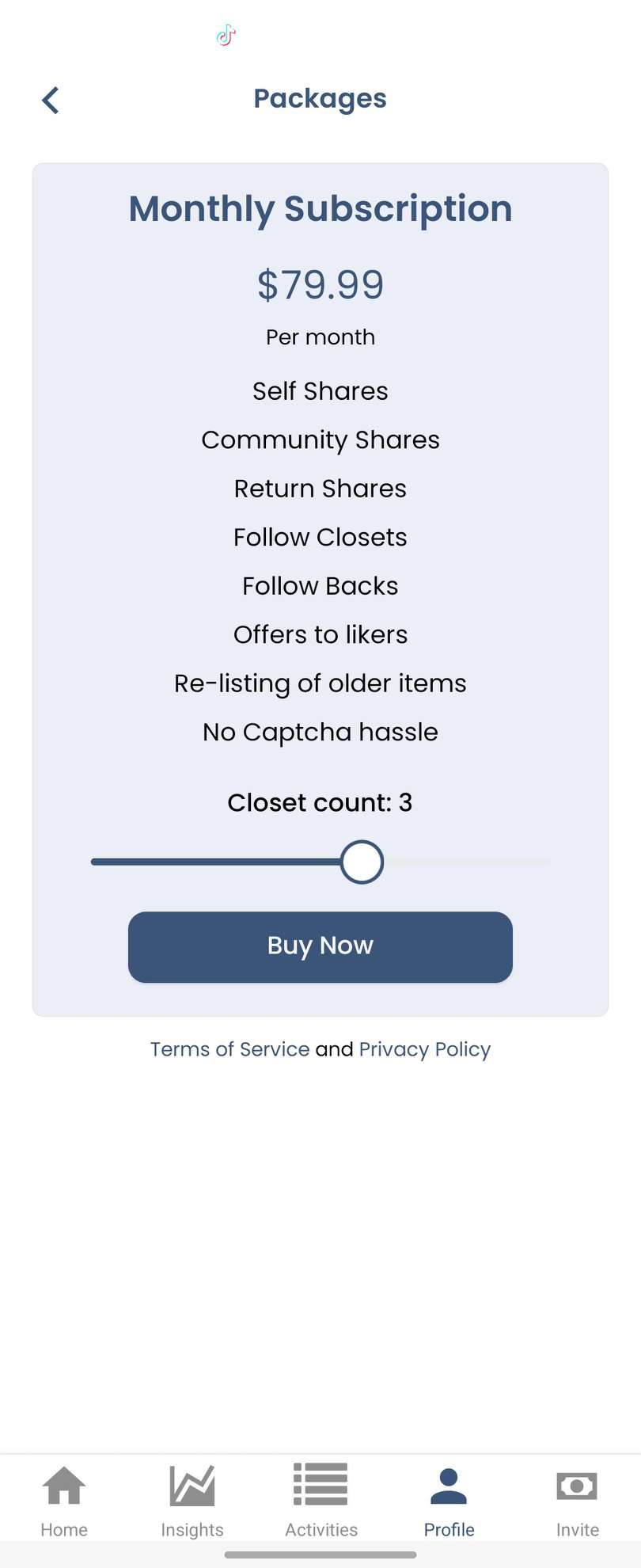 Move this slider to the appropriate number of closets you'd like to run.
You have up to 5 slots available to purchase.
Cool! right?
 How To Switch Between Poshmark Accounts
Once they are running, you can then switch between them INSTANTLY with this drop-down menu.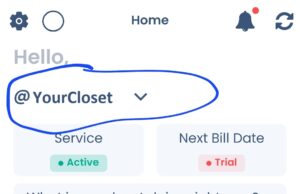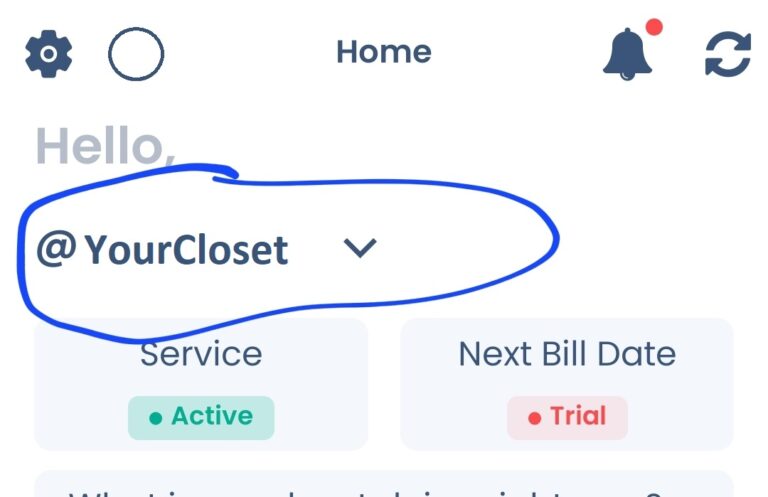 Another very cool thing, Right??
Individual offer presets.
Lets say you want to give 30% off for those Hunter boots…
BUT, only 10% off those Chloe boots?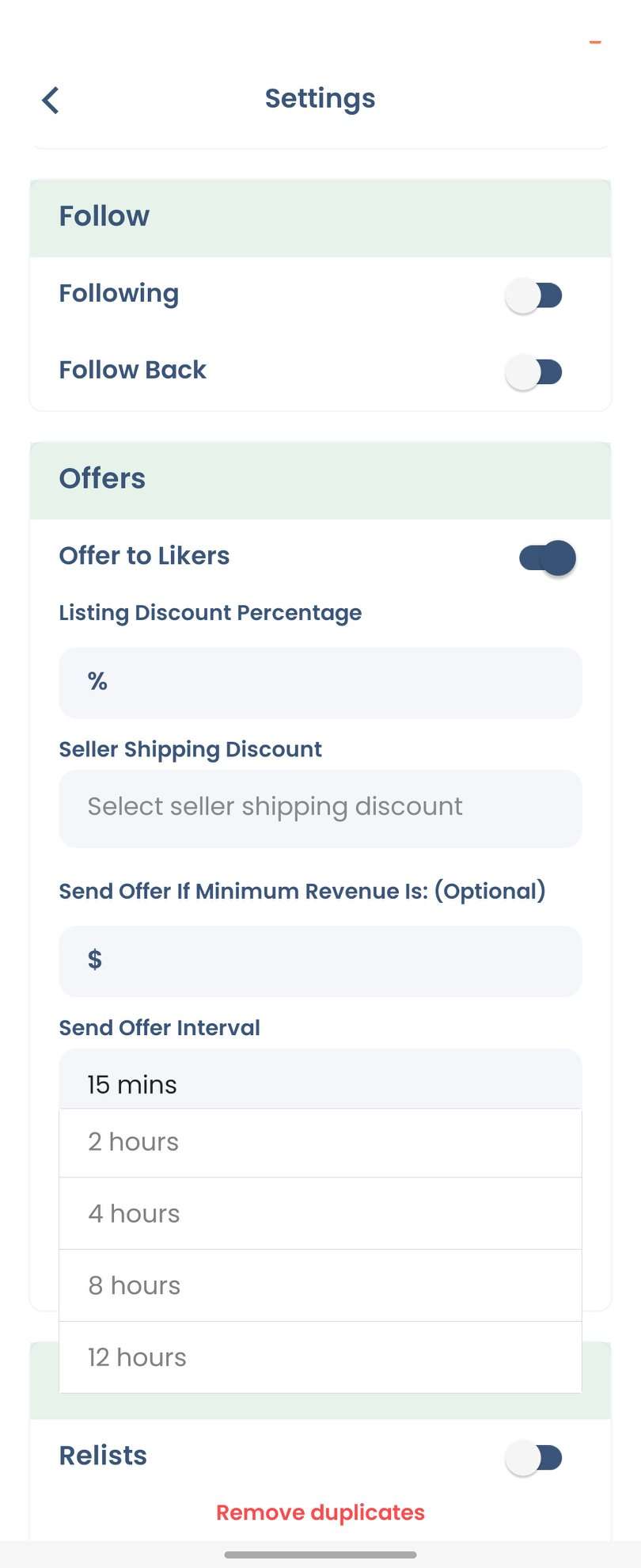 Now it's possible. Let me repeat that. NOW IT'S POSSIBLE.
Offer Intervals.
Now you can choose the time in which it will take to send out offers.
If your impatient like me, you can send out offers right away and select 15 minutes! or, you can do it ONCE per day by selecting up to 12 hours after the like was received. SO COOL.
Put my closet back in order button.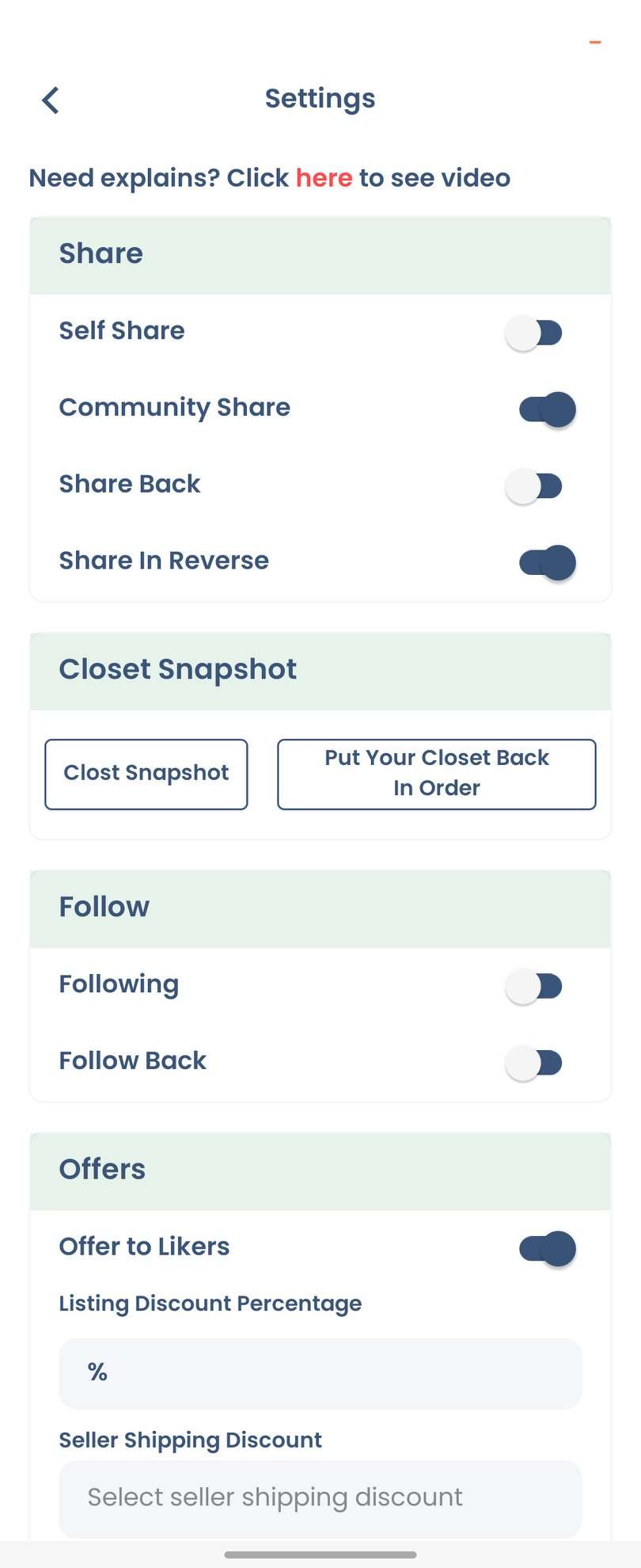 This button will completely stop any activity going on in your Poshmark account, it will begin to share your closet back in the "Snap-Shot" order you have it in. You can choose for your service to go back to normal afterward, or you can have Posh Sidekick send you a push notification to let you know it's done!
Your self shares need to be turned off to see this button.
Well. there you have it. We hope you enjoy this patch. And the best Poshmark bot of 2022, and beyond! I know I won't. Because I'm a robot, and robots don't have feelings.
But, anyway, if you have any questions, please feel free to contact us via e-mail, in-app chat, discord, or the Facebook group! Happy Poshing!
Donwload Posh Sidekick Today!
Get 7 Days FREE - No Ceredit Card