You will read everywhere that having the right selling strategy is the key to getting more sales online. However, when it comes to selling on Poshmark, finding the right product or brand to sell is something of paramount importance, and selling strategy comes second. So in this post, we are going to reveal to you some of the top brands to sell on Poshmark in 2023.
There are over 200 million items listed on Poshmark and most of them can't even make a single sale. You know why?
Because people are not looking for those items to buy!
No one on Poshmark knows you as a seller or your Poshmark closet by its name. However, they know the brand of the item you are selling.
Reselling items from known brands increases your odds of being discoverable by buyers who are on the quest for those branded items at a cheaper price.
Can I Really Make Good Money Reselling Branded Items on Poshmark?
The simple answer is "YES."
Poshmark is a really good online reselling platform if you are looking to kickstart your reselling business. More importantly, it has a user base or you can say a community that is very brand conscious. So there is definitely a solid potential for you to upscale your business in a quick time and make good profits by reselling branded items.
Talking about how much money you can potentially make reselling items or products from brands. Well, it depends on how good are you at choosing the right brands and your selling strategy.
However, to give you a rough idea, on average people are making around $300 to $2000 each month from it. However, if you can increase your active listings and increase your profit margins by souring items cheaply then you can definitely make a heck of a lot higher than that!
You can find stories of Poshmark sellers on the internet and on platforms such as Reddit that are making six figures just by reselling highly profitable branded items. If they can do that then you can do that as well.
How Much Average Profit Can I Make Reselling A Branded Item On Poshmark?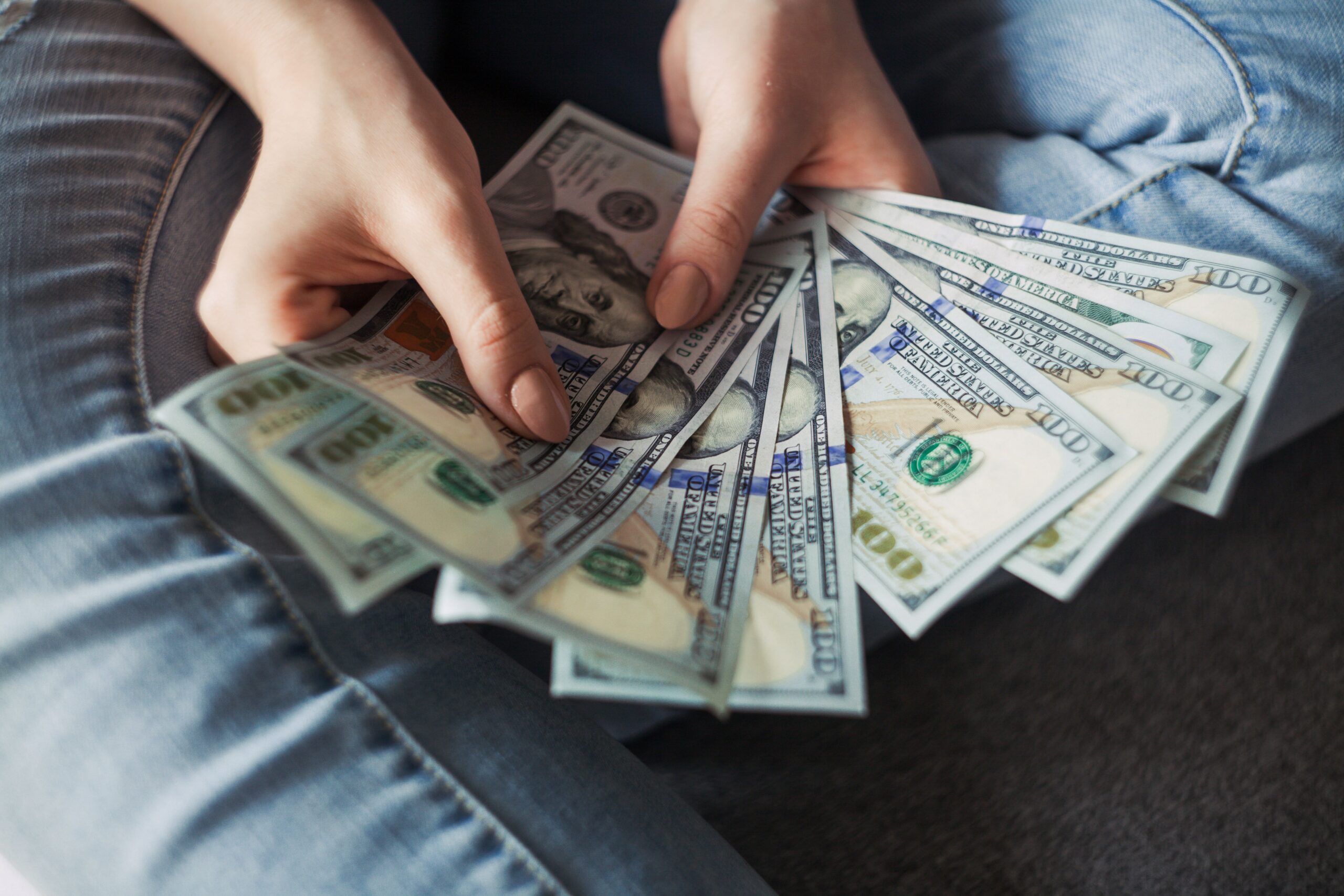 If it's about how much profit you can make reselling branded items on Poshmark there are two basic things that you need to understand.
The first one is profit margin while the other thing is net profit.
Selling an item with a good profit margin doesn't mean that you are making a high amount of money. How much net profit are you making on each sale is what matters the most.
For instance, if you are selling an Adidas tank top for $20 and your sourcing price is $8 then you will approximately make $10 in profits (After deduction of the Poshmark fee). That eventually means that your profit margin is 50%. That's great, isn't it?
Now, take an example of a JIMMY CHOO heel sandals pair that you are selling for $120 and you are sourcing it for $60. Excluding the Poshmark selling fee, you will be making around $36 with a 30% profit margin.
If you compare the above two sales you will find out that the second sale has 20% less profit margin than the first one yet it ends up making 3.5x more profits.
Now to answer the question, you can make 30% to 70% profit by reselling branded items on Poshmark. So on average, that becomes 50%.
However, you should always go for reselling high-ticket branded items as you will end up making more money on them.
Where to Source Branded Items From For Poshmark Reselling?
A lot is based on how, from where, and at what price you are going to source the branded items when doing reselling on Poshmark.
Here are a couple of ideas for you about how and where to get the sourcing from.
1- Ask Your Friend & Family Members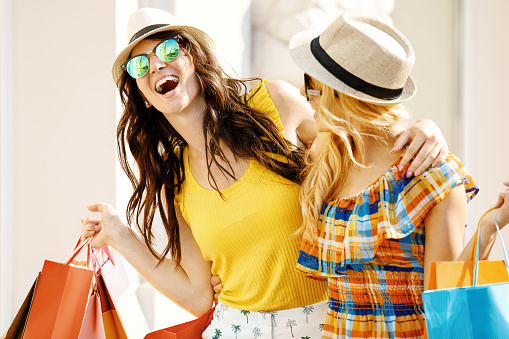 Have you heard that line – charity begins at home?
Well, that's how exactly you can source branded clothing and items for your reselling business. You will find a lot of people around such as your friends, acquaintance, and family members who may have used clothing that no longer fit or fashion items that are no longer needed.
You can source your branded inventory from them and list them in your Poshmark closet. It's not that difficult. You just need to get your people on board.
2- Local and Online Thrift Stores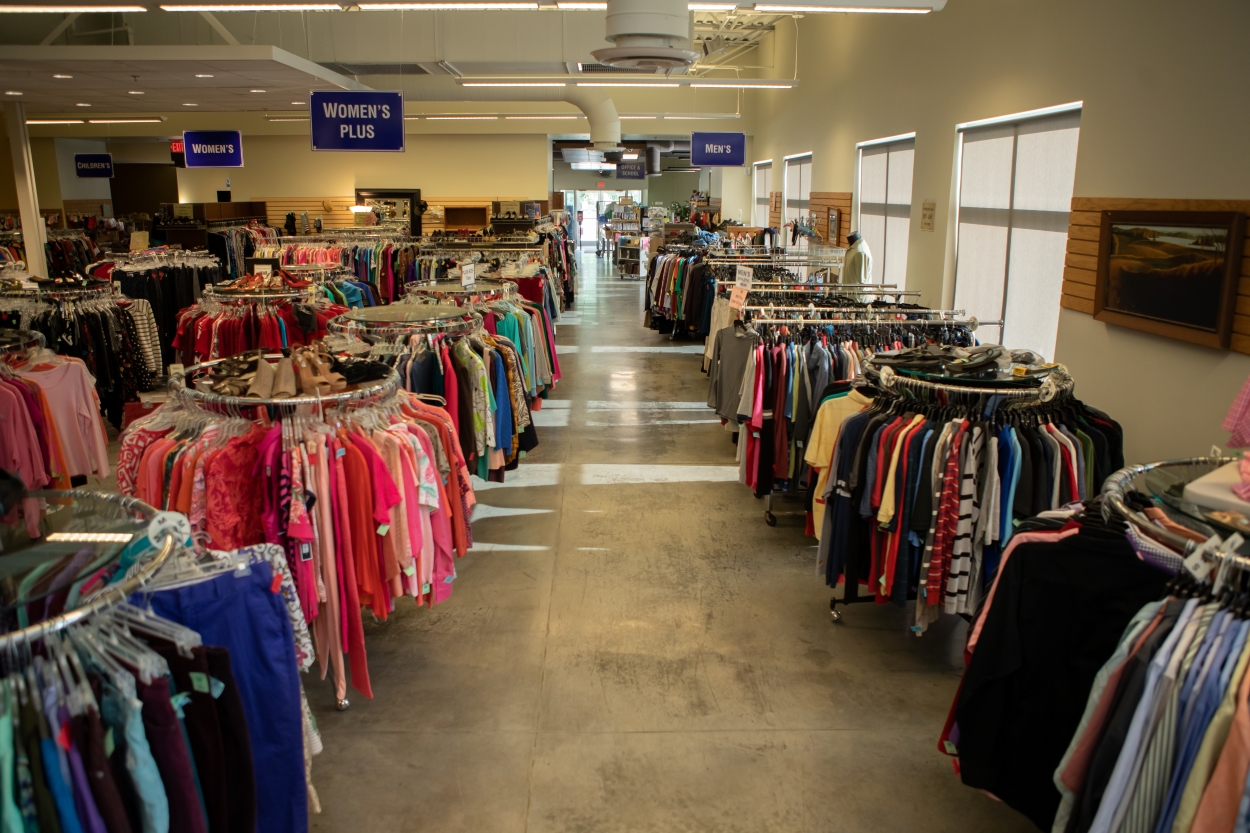 One of the best ways you can source branded clothing and other items for reselling is through thrift stores. There are many thrift stores and shops in every city. You just need to pay them a visit and you will find a great range of clothing items and fashion products from various brands.
If that seems a little hectic then you can even opt to explore different thrift store groups on Facebook for sourcing. People usually post their items on these groups and you can directly source from them.
3- Yard & Estate Sales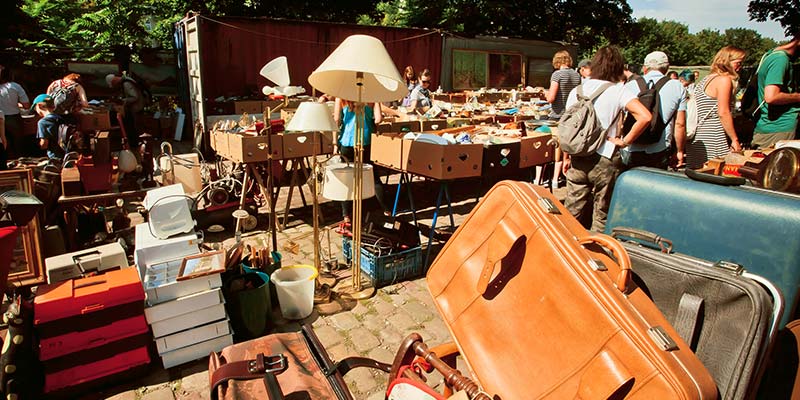 If you are looking to resell vintage items on Poshmark then the best places to source are yard and estate sales. However, you need to be really good at bargaining if you want to source cheaply.
From yard sales, you can likely source vintage or branded fashion items such as an embroidered purse or a vintage leather jacket.
On the other hand, in estate sales, you will more likely find home decorative items such as vintage rugs and carpets or dinnerware.
How to Choose The Top Brands To Sell on Poshmark?
As a seller, you might feel that choosing the best brands to sell on Poshmark that can bring you good sales is not going to be easy. However, we have a couple of hacks for you through which you can figure out what brands you should be selling to make big bucks.
1- Keep an Eye On Posh Parties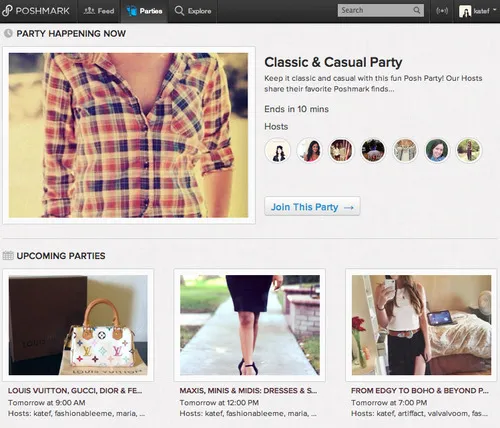 This is a hack that very few Poshmark sellers are actually aware of. When looking for good brands to resell on Poshmark, always have an eye on those brands that get featured on daily Posh Parties. Because these are the brands that sell in no time.
You can even figure out what items of each brand are selling at Posh Parties. If you find them listed in Posh Parties that means they are high in demand and you can also make good profits selling them.
List those hot-selling branded items in your Poshmark closet and do the same. Share them in Posh Parties and buyers will go gaga over them. You can even use a Poshmark sharing tool like Posh Sidekick to automate the Posh Party sharing process.   
2- Gen Z and Their Obsession with Luxury Brands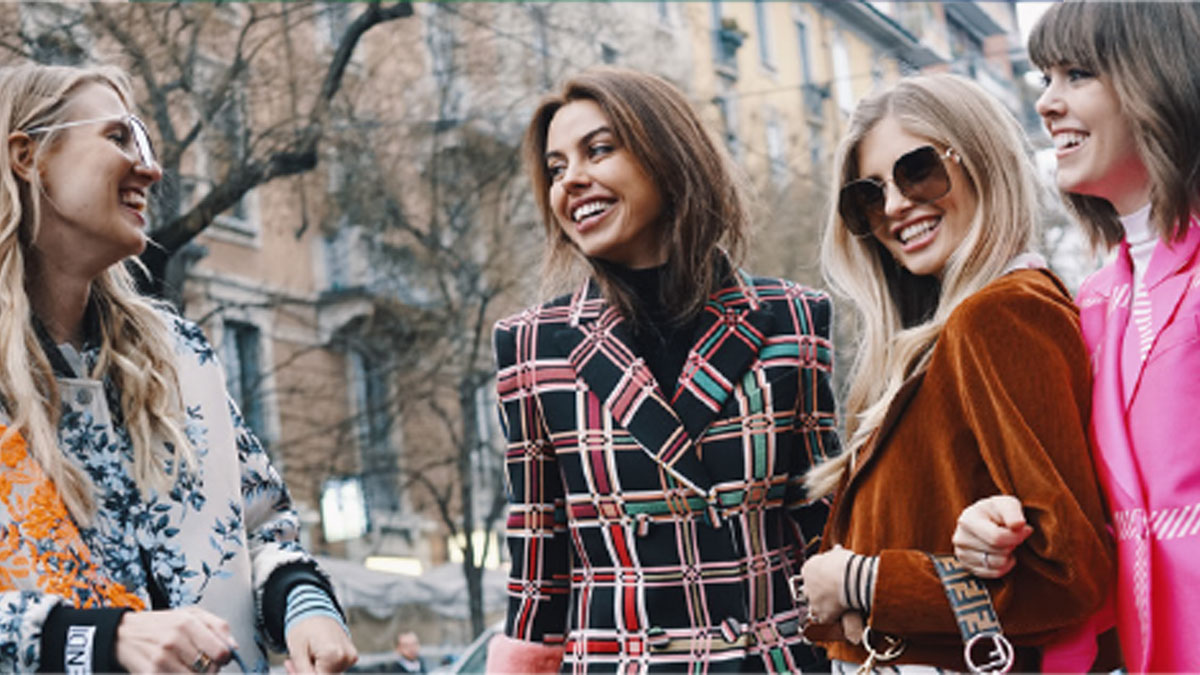 It's a known fact that Gen Z buyers are obsessed with luxury fashion brands and as a smart Poshmark reseller you know what that means!
A majority of the Poshmark users belong to Gen Z so items from luxury brands are definitely going to sell even if you are reselling old ones.
You can consider reselling tops, jeans, activewear, outerwear, and handbags from Luxury brands such as Louis Vuitton, Gucci, and Adidas to earn big profits.
3- Cater To Buyers Who Are Inclined Toward Sustainable Brands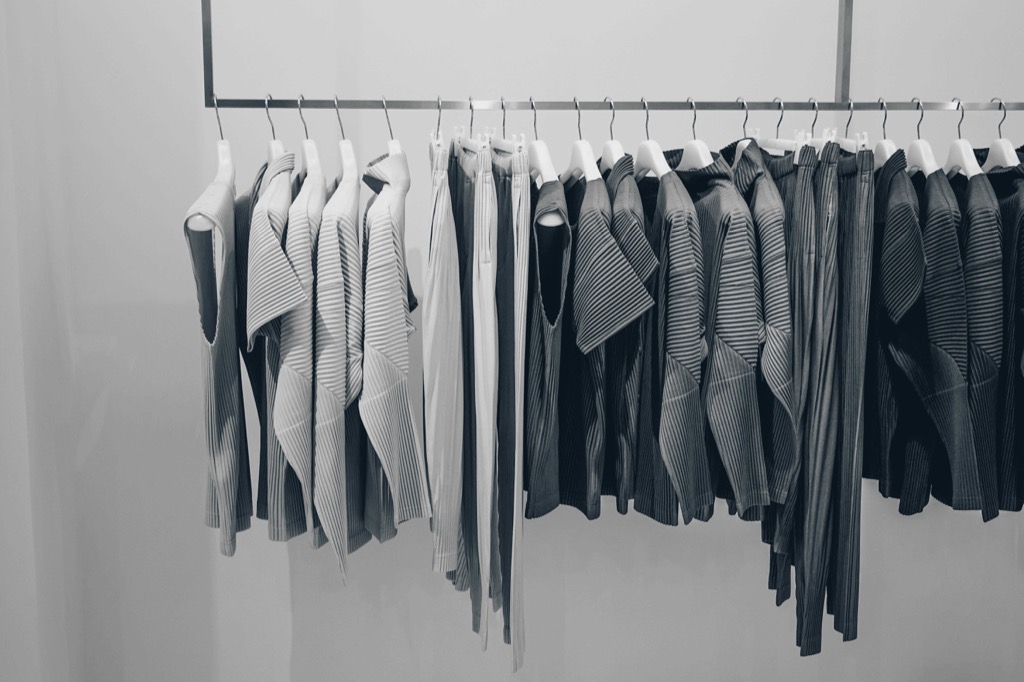 Despite the fact that the majority of buyers on Poshmark are inclined to luxury brands. We can't write off the fact that there are a lot of people who are against fast fashion brands and prefer to choose sustainable brands.
The reason why people are now preferring sustainable brands over fast fashion brands is that they got the realization about the environmental impact and ethical supply chain. So considering the future prospect, you need to understand that more people will likely move toward sustainable brands.
You can easily cater to these sustainability conscious consumers by reselling clothing and fashion items from sustainable brands such as Patagonia and Nike.
To help you out more in finding the top brands to sell on Poshmark, we bring you some of the best brands from each category on Poshmark. So you don't need to research yourself.
30 Best Brands To Sell on Poshmark In Men's Category
Popular & Top-Selling Brands:
Adidas
Nike
Under Armour
Jordan
All Saints
Puma
Reebok
Harley Davidson
Polo by Ralph Lauren
Levi's
Versace
The North Face
Lululemon Athletica
American Eagle Outfitters
Patagonia
Trending Brands:
Funko
Taylor Stitch
Chaco
Cartier
Florsheim
Outdoor Research
Yeezy
Filson
Bugatchi
Buckle
Keen
RHONE
Reyn Spooner
Hey Dude
Ecko Unlimited
30 Best Brands To Sell on Poshmark In Women's Category
Popular & Top-Selling Brands:
Louis Vuitton
Gucci
Michael Kors
Coach
Zara Kate Spade
Victoria's Secret
Crew
Tiffany & Co.
7 For All Mankind
prAna
Free People
Gymshark
Dooney & Bourke
UGG
Lily Pulitzer
Trending Brands:
BellanBlue
Paparazzi
Yeezy
ShopEvelynne
Sweaty Betty
It Cosmetics
Stoney Clover Lane
Burton
Hudson Jeans
Citizens Of Humanity
7 For All Mankind
Urban Decay
Cotton On
Karl Lagerfeld
BCBG
30 Best Brands To Sell on Poshmark In Kid's Category
Popular & Top-Selling Brands:
Disney
Squishmallows
Cat & Jack
Old Navy
Janie and Jack
Burberry
Justice
Jordan
Gymboree
CHAMPION
Crocs
Crewcuts
Matilda Jane
Gap
Lilly Pulitzer
Trending Brands:
Petit Ami
Laura Ashley
Johnnie-O
Russ
Littlest Pet Shop
Hudson Jeans
Roper
Tahari
Edgehill Collection
Quiksilver
Zunie
Genuine Merchandise
Splendid
Joyfolie
Anthropologie
30 Best Brands To Sell on Poshmark In Home Category
Popular & Top-Selling Brands:
Vintage
Precious Moments
Crate & Barrel
Lenox
Pier 1
Hallmark
Target
Precious Moments
Pottery Barn
Rae Dunn
Ikea
Anthropologie
The Pioneer Woman
Bath & Body Works
Pyrex
Trending Brands:
Cherished Teddies
Portmeirion
Mailers And More
Otagiri
Pink Zebra
Macy's
Celebrate It
Young Living
Marimekko
Lolita
Pfaltzgraff
Oxo
Blue Q
Arbonne
Barefoot Dreams
Final Verdict
Doing business is all about planning and executing it the right way and the same is the case with a reselling business. With this guide, we tried our best to bring to your knowledge the top brands to sell on Poshmark in 2023.
Moreover, we give you an insight into how much money you can make selling branded items on Poshmark and how you can source branded inventory the right way.
Hope this selling guide will help you in kickstarting a successful reselling business. Make sure to get your hands on the right brands and let us know in the comment section which product or brand has done wonders for you.
Frequently Asked Questions (FAQs)
Is selling branded items on Poshmark a good side hustle?
Hell yes! Selling branded items on Poshmark is a great side hustle. You just need to spend a little time and effort at the very start but when you go through that time be ready to make it your side hustle to earn extra cash.
Can I do Poshmark reselling as a full time thing for income?
It will definitely be going to take some time to get a full-time income out of the Poshmark reselling business but it's possible. As the number of listings will increase over time, your sales and profits will increase as well. So, stick to your job if you are just starting out, it will be going to take some time.
What type of branded clothing sells best on Poshmark?
Since most of the users on Poshmark are either Generation Z or millennials born in the 90s, they are more attracted to luxury brands. Therefore, it's the clothing from top luxury brands like Zara, H&M, and Gucci that sells the best on Poshmark.
What is the secret to selling branded items on Poshmark?
The only secret to selling branded items is to know what are the top brands to sell on Poshmark. Once you know it, you are halfway through. The other half can be done by listing items and sharing them, which you can do easily by automated sharing using Posh Sidekick.